Here is a guide showing you how to make lemon buttercream. This recipe will fill a 7-inch
sponge cake
or pipe around 8-10
cupcakes
, depending on how much you use to cover them.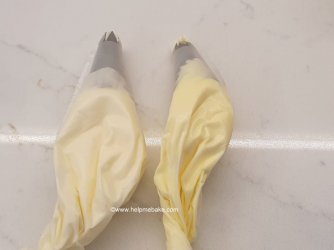 Ingredients​
125 Grams Unsalted Butter
250 Grams Icing Sugar
1 Small Lemon
Note:
Remove the butter from the fridge the night before and leave it on your work surface; if you forget, you can always remove it about an hour before you intend to use it. This will give it the optimum time to acclimatise and soften.
(I made this buttercream in my stand mixer, but you can use a hand whisk if you haven't got one).
Equipment​
Stand Mixer or Hand Whisk
Mixing Bowl
Digital Scales
Sieve
Lemon Squeezer
Scraper
Piping Bag (Optional)
Nozzles (Optional)
Method​
1
Weigh out the butter.
2
Place the butter in your mixing bowl and then whisk it until it's soft and smooth.
3
Weigh out the icing sugar.
4
Sift the icing sugar into a separate bowl.
5
Pour part of the icing sugar into the mixing bowl and whisk/beat in.
6
Cut the lemon in half, squeeze out the juice into your juicing bowl.
7
Pour the lemon juice into the mixing bowl and whisk/beat in.
8
Scrape down the bowl. Taste the buttercream using a small spoon; if it's zingy enough, move onto the icing sugar; if you like it sharper, then add the remaining half of the lemon juice.
9
Add the remaining icing sugar in stages.
10
Once thoroughly combined, the buttercream should be light and fluffy. You can then use it to pipe onto your cupcakes, fill a sponge or add some additional lemon/melon coloured food colouring to give it a hint of yellow!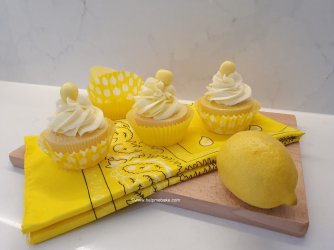 Last edited: