How to make a Victoria Sandwich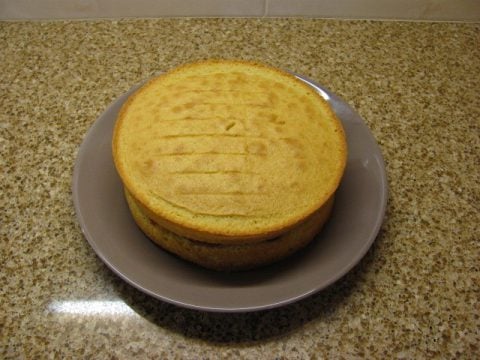 1.
Preheat the oven to:
Fan assisted: 170ºC
Regular oven: 180º/190ºC (Approx)
Fahrenheit: 338F
Gas Mark: 3
2.
Equipment and Ingredients
Mixing bowl, electric whisk, spatula, pallet knife, sandwich tins.
150g or 6oz Margarine or Butter
150g or 6oz Sugar (Granulated or Caster)
3 Medium Eggs
150g or 6 oz Self Raising Flour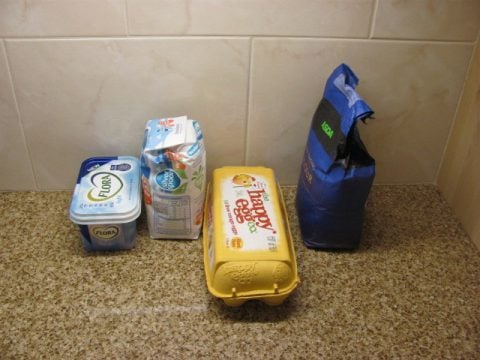 3.
Whisk
Cream together the margarine & sugar in a mixing bowl using an electric whisk. This is where you are adding air into the mix as the sugar crystals attach to the butter and trap in the air. The paler the mixture, the more air you incorporate and the more fluffy and light your cake will be.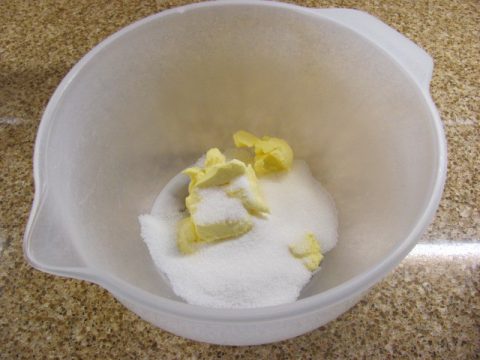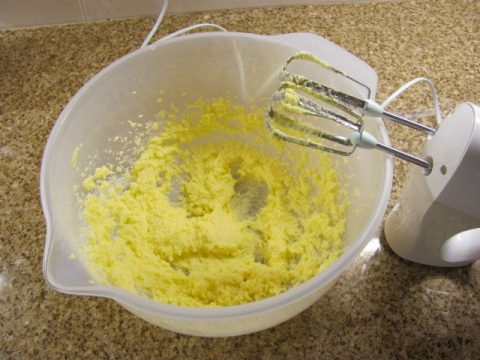 4.
Then
Add 3 Medium Eggs (1 at a time).
(Scrape the sides of the bowl using a spatula to ensure that all the mixture/ batter is whisked together).
Beat in the eggs one at a time and blast with the whisk after each.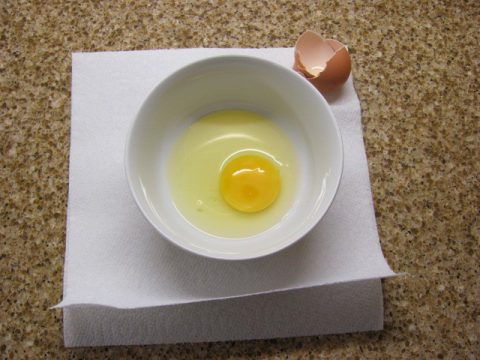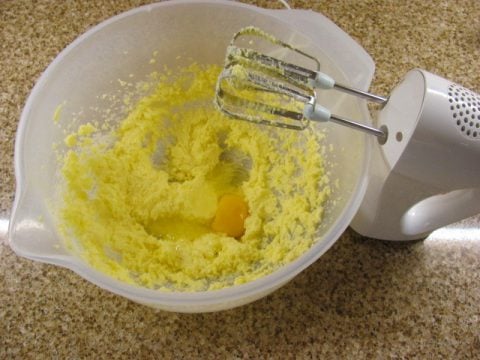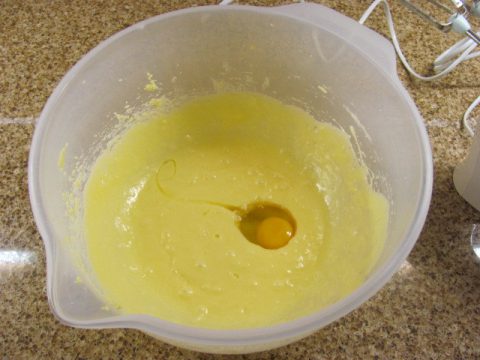 5. Add
Add the 150g or 6oz Self Raising Flour (
you may sieve it in if you like for extra air but for this recipe, I don't and the sandwich is fine
) then blast with the whisk for about 30 seconds, scrape the sides down with a spatula then whisk again for about 10 seconds or until fully combined.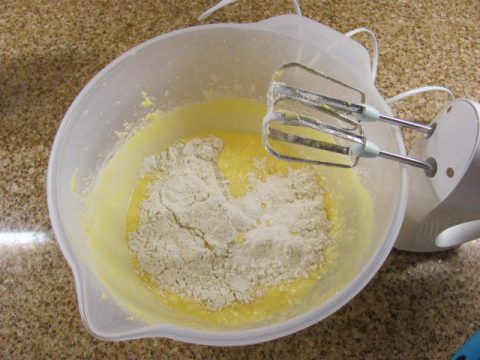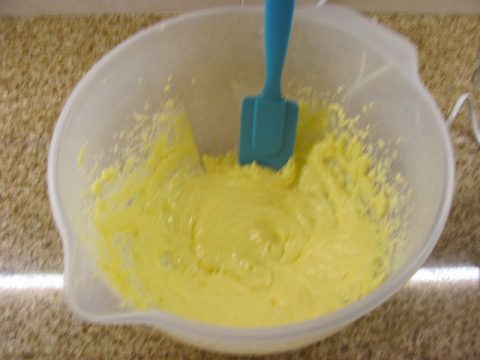 6. Taste the mix with a small spoon to ensure it tastes ok. (Do not place the spoon back in your mix once tasted) If it tastes a little powdery whisk a little longer, if it's ok, you can transfer to your greased sandwich tins.
7.
Split the mix.
Then split the mixture into 2
greased
sandwich tins. You can grease it with a little oil, butter, or cake release sprays; you can even place some baking parchment at the bottom of the tin if you wish to.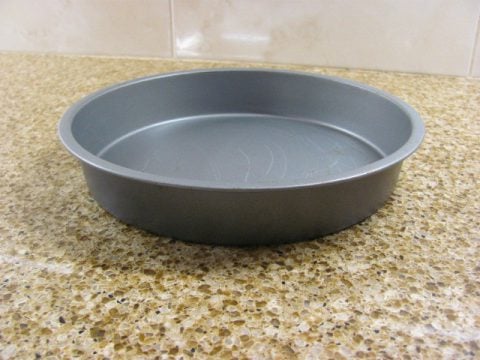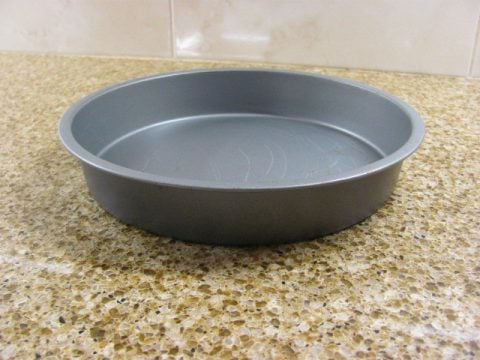 8. Place on the middle shelf of the oven and bake for 25 mins.
9. Once baked remove from the oven.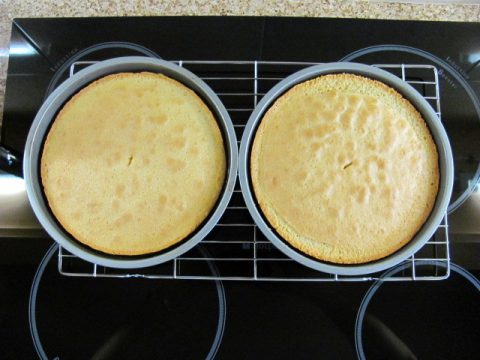 10. Leave for 5 minutes then turn out the cake layers onto a wire rack using a pallet knife, leave to cool.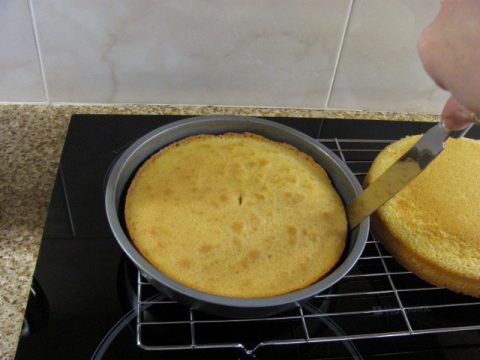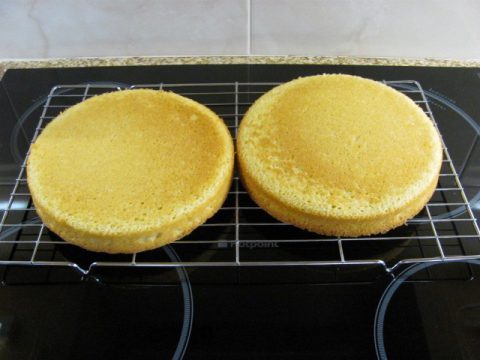 11. Once cooled place one of your cakes onto a plate and cover with Jam (do not spread the Jam right to the edge of the layer otherwise it will spill over the edge when you press the top layer down onto it).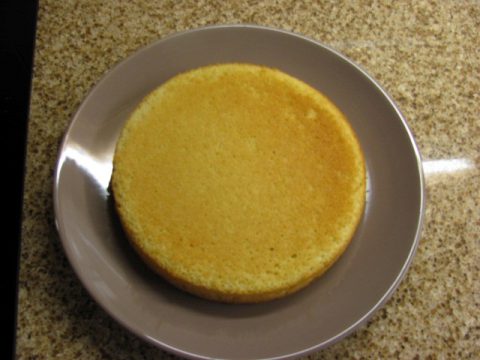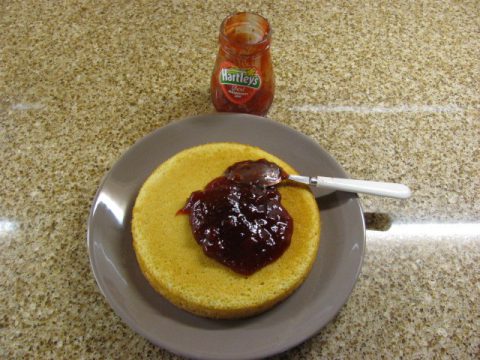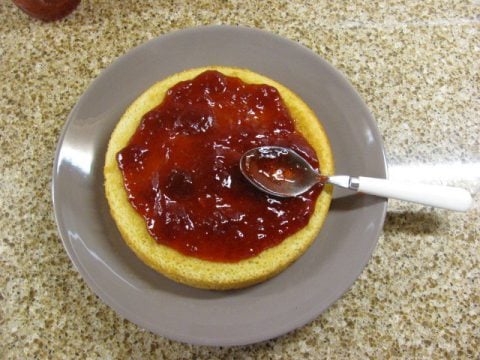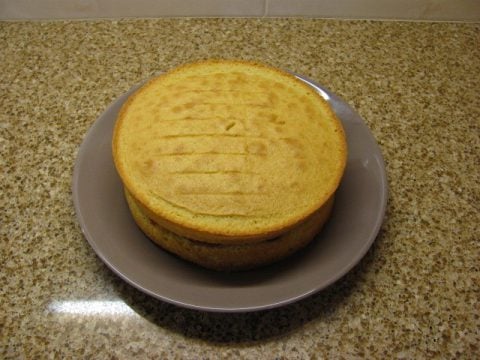 12. Finish with a dusting of icing sugar and serve with a pot of tea!
Last edited: