As we are heading towards Christmas, I decided to make some Candy Cane Chocolate Bars. So after sending my daughter on an expedition to get some Candy Canes, I finally managed to get some time to make them.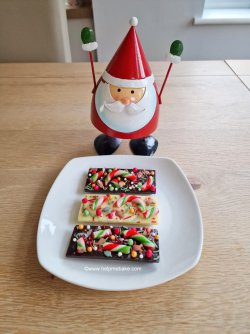 As the Candy Canes were festive red, white and green, I decided to use them with both dark and white chocolate to see which one I preferred visually. I then went through my baking cupboard to see what other decorations I could use to keep with the theme. Once decided, I stripped the Candy Canes of their wrapping and bashed them in a food bag to make them into smaller pieces.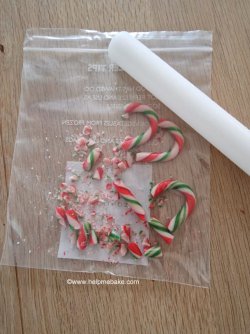 For the remainder of the decorations, I finally decided on Reindeer Sprinkles, Chocolate Dots (I picked out the red and green ones from the tub) and then found some white pearls to help contrast the darker chocolate.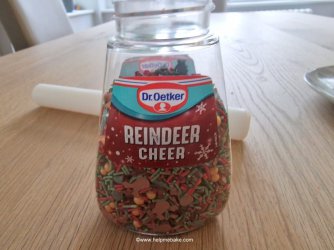 The chocolate dots are like small Smarties/M&M's.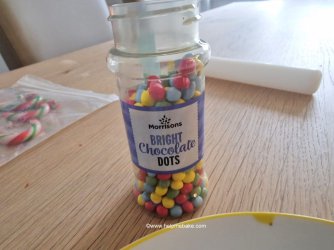 I melted the chocolate in a piping bag in the microwave so that I could pour the chocolate straight into the
Lakeland Chocolate Bar Mould
and then sprinkled on all the toppings whilst it was setting. I rested the chocolate mould onto a baking tray and then proceed to put them in the fridge to set.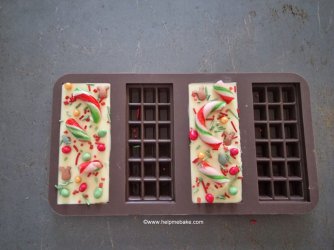 (Each chocolate bar measures roughly/approximately 4 cm x 9.5 cm x 1 cm deep).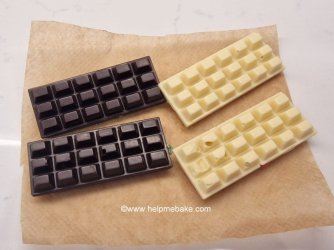 What I didn't know was what would happen to the Candy Cane Bars next!
Should you put Candy Cane Bars in the Fridge to set?​
The simple answer is you can, but you need to keep them covered! If you don't, condensation forms on the stick, and they look wet or as if someone has come along and licked every single bar and placed them back in the fridge! The smaller pieces also start to turn slimy and gooey and ruin the overall effect of the bars or whatever you've added the Candy Canes too. You can see below how the condensation has affected the candy canes on the chocolate stirrers.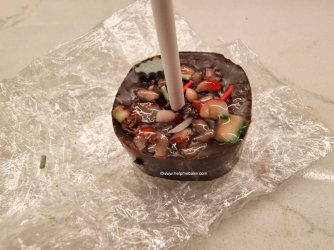 Tip:
If you are going to make Candy Cane Bars or Bark, allow the chocolate to set at room temperature or the coolest/coldest place you can find. (When I re-made these, but this time into chocolate bark, I let the bark set in my conservatory because it was the coldest place in the house.) It may take a while to set, but you'll get much better results from it. If you can't do that, seal or cover the bars/bark and ensure no moisture from the fridge penetrates them.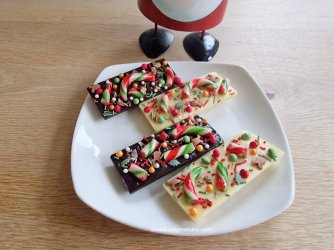 The chocolate bark that I made using the candy canes turned out fine.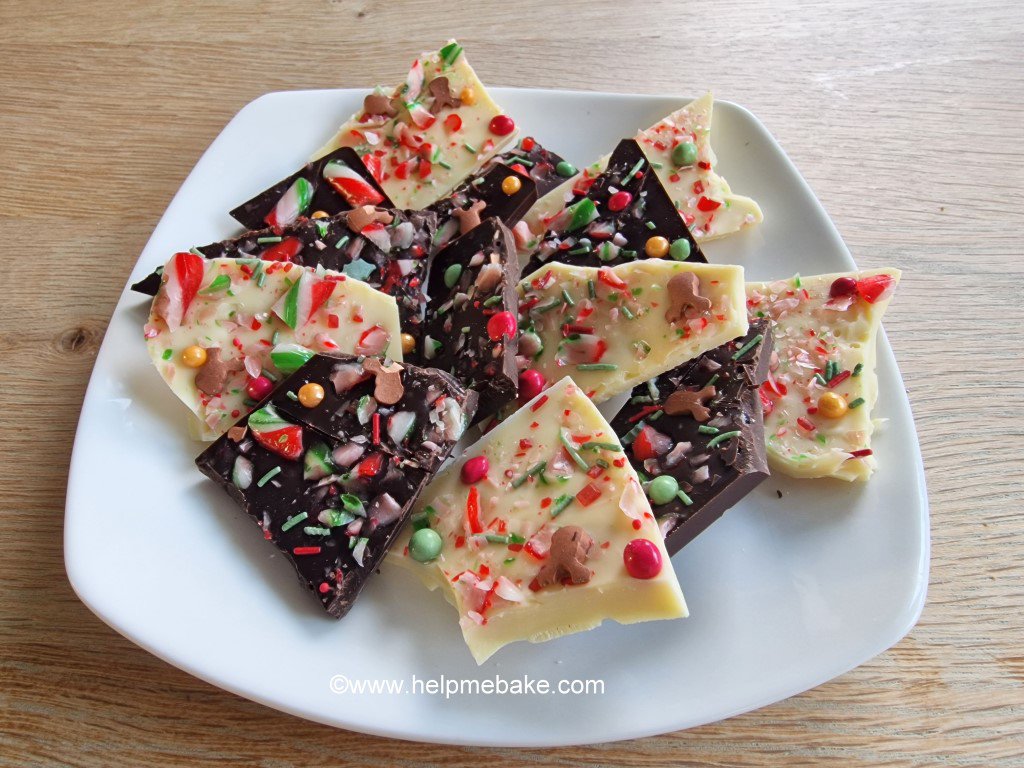 So after the mishap with the Candy Cane Chocolate Bars, I started again and made some Candy Cane Chocolate Bark instead. The difference between them is that the bark uses much thinner chocolate bars. These were then left to set at a cold room temperature and scored whilst still a little...

www.helpmebake.com
Last edited: