With St Patrick's day around the corner and everyone wanting the luck of the Irish, I thought I would put together a tutorial showing you how to make easy Shamrock cupcake toppers.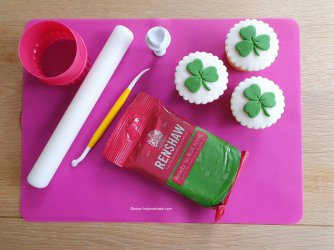 They're quick and easy to make and will go down a treat with your celebrations. Here's how to make them.
​
Equipment​
Silicone Mat
White Icing - I used Supermarket White Icing.
Green Icing - I used Lincoln Green Renshaw Icing
Small Rolling Pin
Icing Sugar/Cornflour for Dusting
Dresden Tool (Optional)
Knife
Small Heart Cutter/Heart Push Cutter
Circle Pastry Cutter
Small Paintbrush
Cooled Boiled Water/Edible Glue
Note:​
If you are making them to go straight on your cupcakes, you will need a batch of cupcakes and either buttercream or jam to stick the toppers to your cupcakes.
If you are making them for people to eat then please always use food-safe gloves.
Method​
1
Roll out a small piece of white icing fondant and cut it with the fluted edge of your pastry cutter.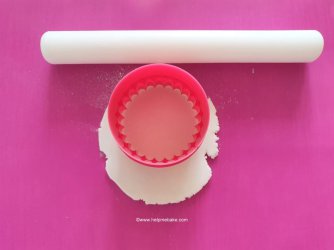 2
Stick the white base of your topper to your cupcake using either buttercream or jam. I'm using a little water as I'm using
cupcake dummies
.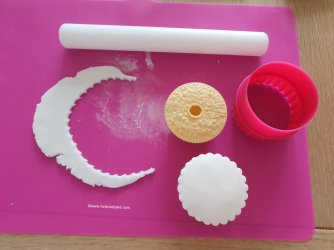 3
Now, take a small piece of green icing fondant.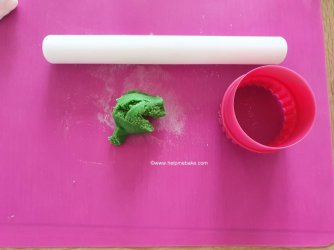 4
Roll thinner than your white topper to about 3mm thick.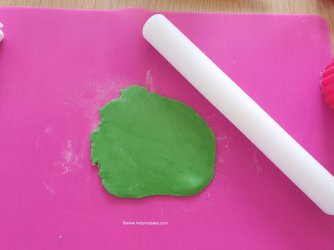 5
Using your push cutter or heart cutter, press the cutter into your icing fondant to make the heart shape.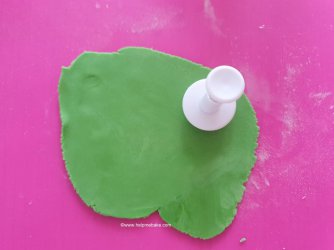 6
Repeat this process two more times.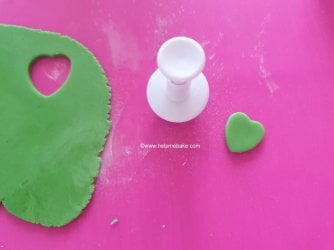 7
Until you have three hearts.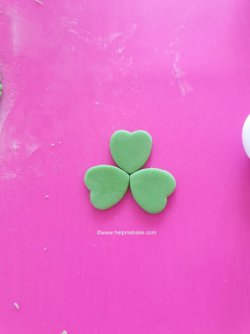 8
Now take your Dresden tool or knife and indent the icing fondant at the bottom of each heart like so.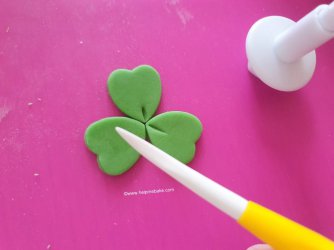 9
Once indented, stick the leaves of the shamrock onto your white icing using a thin paintbrush and cooled boiled water or edible glue.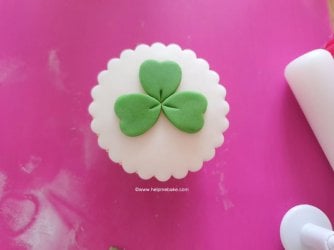 10
To make the stem, cut a small triangular shape out of your green icing fondant using a Dresden tool or a knife. (Please be careful cutting on your silicone mat with a knife).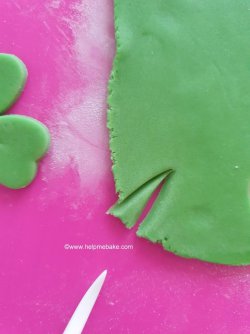 11
I cut the end of the stem with my Dresden tool to smarten up the edge.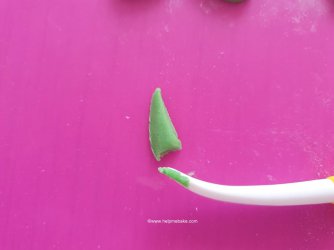 12
I then shaped it using my thumb and index finger.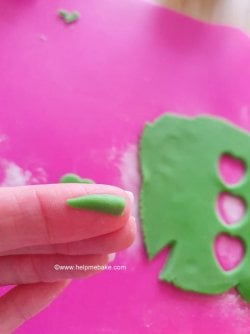 13
Once you are happy with the shape of the stem, you can stick it to the topper and lightly bend the bottom of it.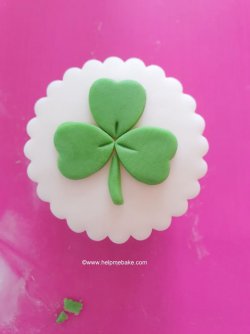 14
Repeat the process for your required amount.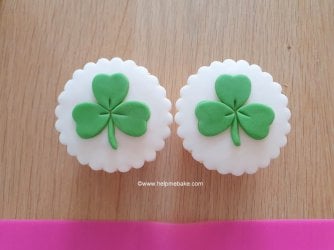 I made three in total to show you.