Here is another quick and easy topper for you to have a go at albeit this time it's a Santa Topper for you and the kids to try.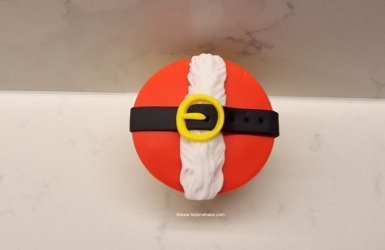 As it has been a little hectic, I haven't had the chance to post the tutorial but will do it when I manage to get a second.
To recreate the topper, you will need the following:
Equipment/Ingredients​
Medium Pastry Circle Cutter
Dresden Tool/Cocktail Stick
Knife/Strip Cutter or Infinity Cutter
Palette Knife
Small Circle Push Cutters
Red, White, Black and Yellow Icing Fondant
Batch of Cupcakes
Buttercream or Jam
Water or Edible Glue
Note:
For this illustration, I use Cupcake dummies, so I use water to stick everything together. If you are placing the toppers on cupcakes, you will need buttercream or jam to stick the red circle to the cupcake. After that, you will need water or edible glue to stick all the pieces of icing fondant together to create Santa.
​
Method​
1. Roll out a piece of red icing fondant big enough to cover your cupcake.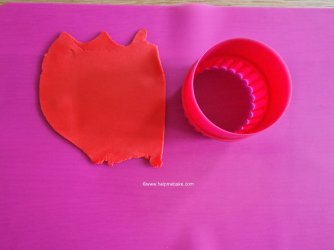 2. Use a circle pastry cutter that is the correct size for your cupcake and use this to cut a circle into the icing fondant. Stick this to the top of your cupcake using jam or buttercream. I use cupcake dummies, so I use water.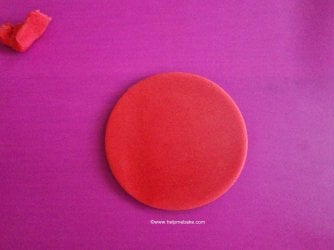 3. Take a piece of white icing fondant.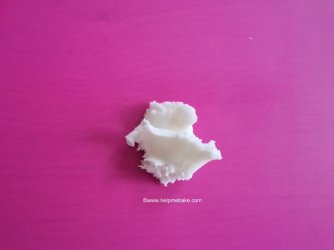 4. Roll into a sausage shape.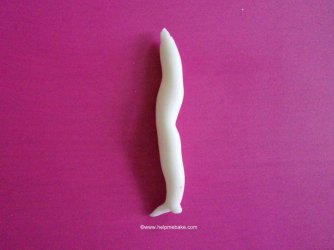 5. Use a little water or glue and stick the icing down the centre of the cupcake.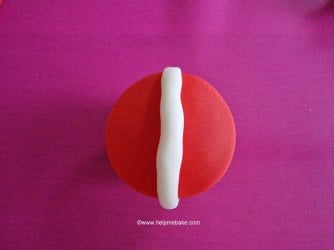 6. Then, take your Dresden tool or a cocktail stick and start to score lines down the sausage to create a furry texture.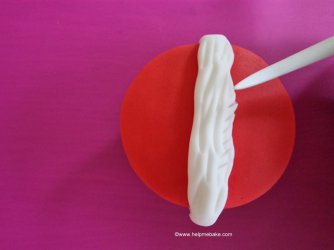 7. Now, take a piece of black icing fondant.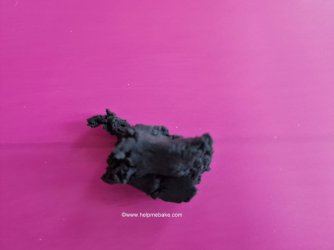 8. Roll it out into a thin strip.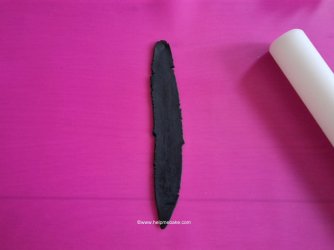 9. You can either cut it with a knife to make a strip or use a strip cutter as I did.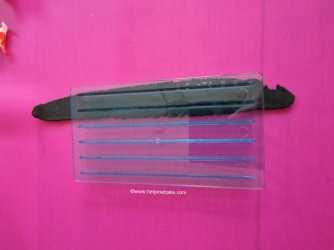 10. Once you have a straight strip.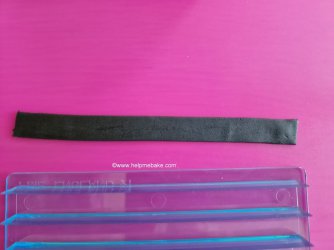 11. Place around the centre of the cupcake and stick with a little water or glue. Carefully cut off any excess with a knife.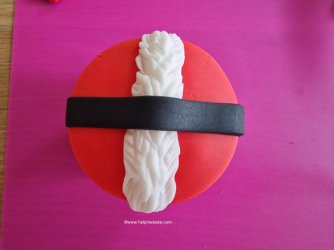 12. Then take some yellow icing fondant.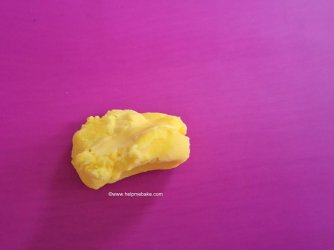 13. Roll out the yellow.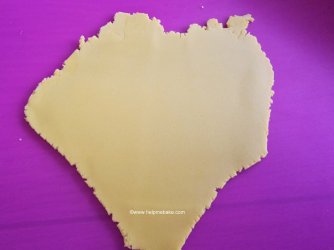 14. Then, using a small circle cutter, cut out a small circle for the belt buckle.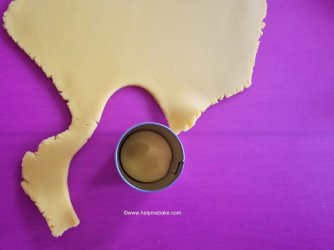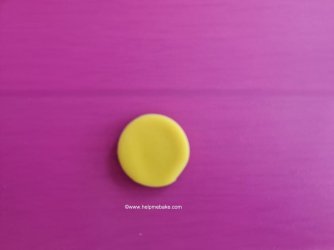 15. Then, use a small circle cutter to remove the centre part.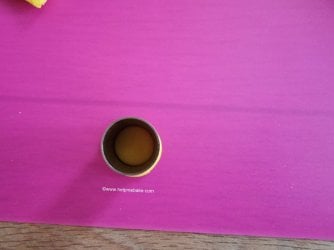 16. Then carefully place the circle on top of the black strip. This can be a little fiddly, so you may want to place the buckle on a palette knife to help you move it. Stick it to the black strip using a little water/edible glue on the rim of the buckle.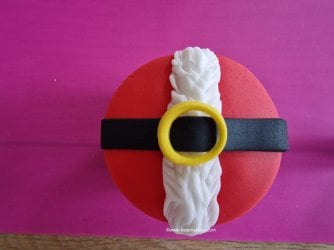 17. Then roll a tiny piece of yellow for the prong/pin.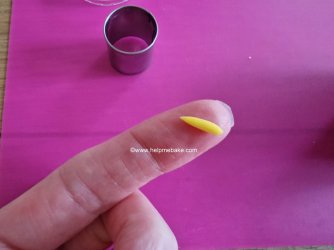 18. Stick this to the buckle using a touch of water. I then made some indentation holes in the black strip to make the belt look more authentic.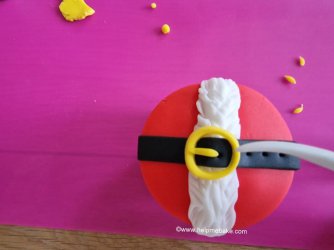 And there you have your finished Santa Topper.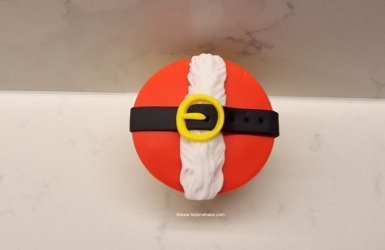 Last edited: