If you are looking at other gift ideas for the summer, then how about making some of these sweet boxes. Great for both children and adults alike, they can be filled with any sweet treat imaginable. Perfect for parties, weddings, get-togethers, or even for a Friday night treat. The only thing you'll need is a bag of sweets, boxes, decorations of your choice and a great imagination!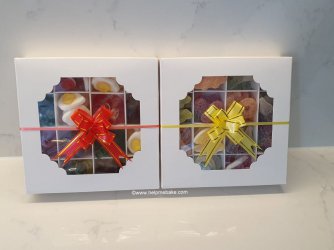 Not only can the sweets be tailored to the individual, but so can the boxes. For the decoration aspect, you can personalise them for friends and family with stickers or ribbons. Fill then with your favourite colours or make multiple boxes using just single colours to suit the recipient, which would be perfect for a Baby Shower or Gender Reveal Parties as you can fill them with either pink or blue sweets etc.
To make these sweet boxes, I used Starmix and Tangfastic sweets by Haribo.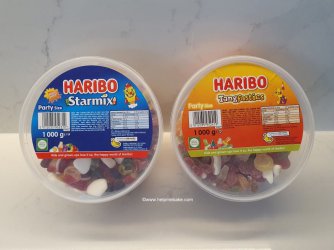 I made up the inserts of the boxes.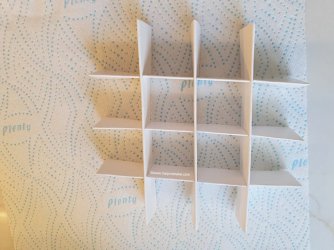 Then put them in the box.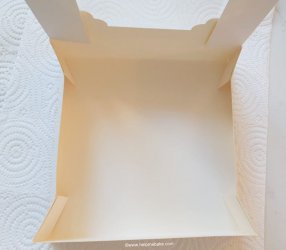 I then placed the Tangfastic sweets in different compartments using my hands (which were covered in food gloves).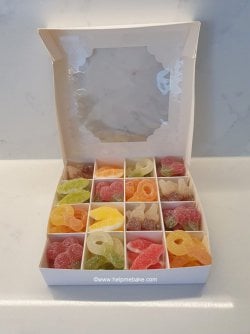 I then got a fresh pair of gloves so that none of the sugar transferred to the Starmix sweets.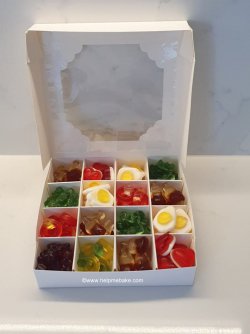 I placed the colours in random orders and tried to stick with four colours.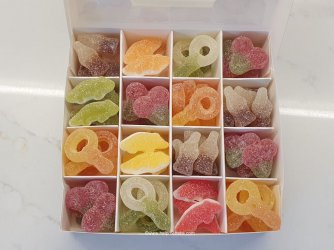 Except with this one where I added in some purple bears.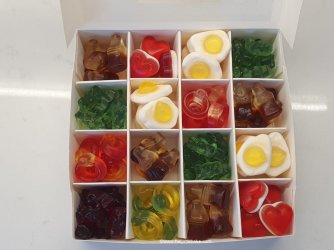 Looking at the boxes side by side, I prefer the look of the Tangfastic sweets due to their pastel shades but would opt to eat the Starmix box instead.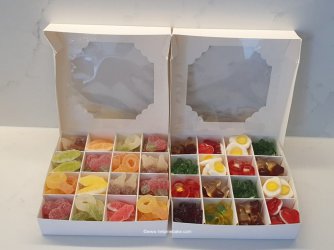 To decorate these, I added a pull bow to each box.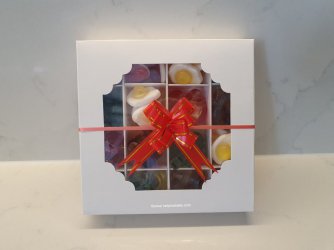 You could add ribbons, lettered stickers, children's party stickers, happy birthday stickers etc.; the list is endless.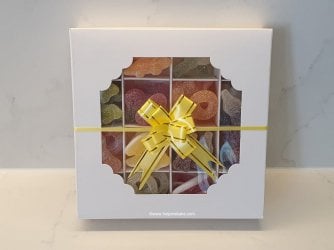 The small amount of decoration adds the finishing touches to a not so expensive gift, which will undoubtedly be greatly received by all who have one.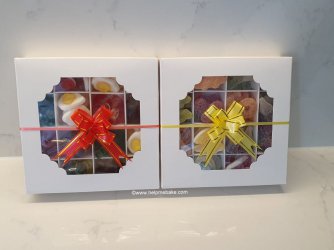 Last edited: