Roll up, roll up, exciting news here folks!
The release date for the upcoming season of our beloved GBBO has finally been announced. Following a highly anticipated wait, cryptic adverts and scouring the web to discover more. It has now officially been confirmed the Great British Bake Off will be back on our screens next Tuesday, 26 September at 8 pm. Whoop, whoop!
But there's more exciting news to share! With Matt Lucas departing the show, he has now made way for the lovely and hilarious Alison Hammond to join Noel, Paul, and, of course, the delightful Prue inside the tent.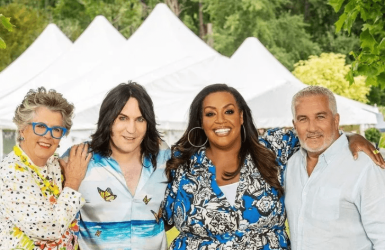 ​
Filled with shenanigans, mishaps, epic bake fails and more, we can't wait to see what's in store with this year's contestants.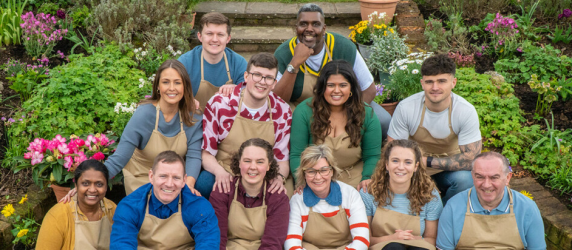 ​
Here's an overview:
Abbi -

Is

inspired by Victorian-era, nature and creates bakes with a touch of magic.
Amos - A film/theatre enthusiast with a colourful chic baking style who likes to add a modern twist to traditional recipes and scrupulous attention to detail.
Christy - A mother of four specialises in enchanting and pretty cakes, drawing inspiration from her own Israeli heritage and her husband's Jamaican roots.

Dan -

A lover of pies and puddings, he enjoys the more challenging bakes and spending time playing football with his young sons.
Dana - A self-confessed, untidy baker. She opts to create rustic and homely creations, adding her own twist to her bakes with the use of spices, taking inspiration from her Indian heritage.
Josh - A chemist who brings precision to his baking, Josh reinvents classic bakes with alternative flavours using homegrown ingredients.
Keith - A baker with a love for traditional dishes and a passion for bread making, Keith embraces complex bakes.

Matty -

Inspired by his late nan's teddy bear cake he received on his 4th birthday, Matty bakes rustic yet neat creations with traditional flavours.
Nicky - Known for her traditional bakes that evoke memories, she enjoys making pastries, bread, and fun birthday cakes.
Rowan - A literature student, he enjoys extravagant baking, clean lines, interesting decorations and wowing his uni friends with his creations.
Saku - With Sri Lankan flavours at the heart of her baking, Saku creates unique pies and sweet treats with a homemade touch.
Tasha - Fearless in her baking, she loves experimenting with near-impossible designs and is passionate about travel and theatre.
And there's even more!
There's also great news for the American fans of the show. Bake Off will land on Netflix US at midnight PST on Friday, 29th September, with new episodes following every Friday, so globally, we'll all be checking in!
Can't wait.