As it's nearly Easter, I've been trying to put together the Chick Family for you and today; I finally managed to do it.
So please welcome...
...and Baby Chickster to the site.
As you can see, these adorable toppers are easy on the eye and, in all honesty, relatively easy to make. So if you're looking for a 'to do' project with the kids over the holidays, then have a go at these.
To make the Easter Chick Toppers, you will need:
White/Orange/Black Icing/Fondant
Circle Cutter
Square Cutter
Star Cutter
Pink Lustre (Optional)
I will shortly be doing a tutorial on these, so watch this space.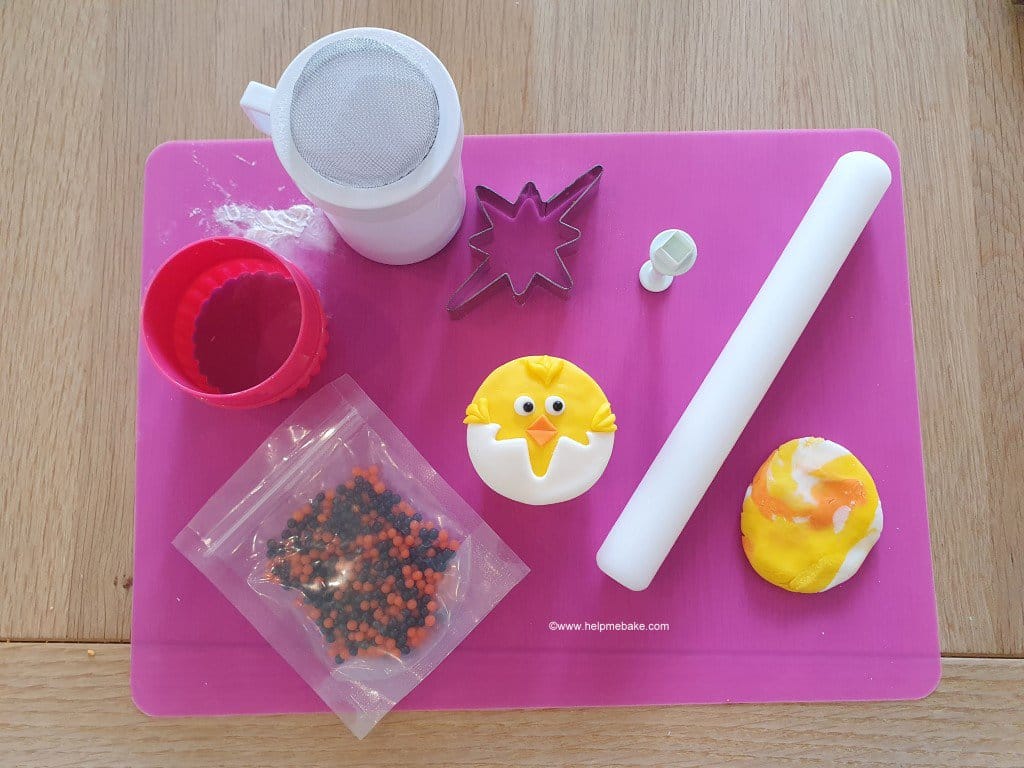 As we're approaching Easter, I thought it would be a nice idea to put together a tutorial for you on how to make Easy Easter Chick Cupcake Toppers. There are two designs to choose from Daddy Chuck and Mummy Chic. Both are made the same way, and to differentiate between the two, I added a flower...

www.helpmebake.com
Last edited: