I was asked to make a cake for one of the gardeners at work who was expecting a baby girl.
I was surprised but really pleased. I decided on a teddy and toy theme, with Some baby items.
The cake was a vanilla sponge but to add a surprise I added sprinkles to it.
I had never made a teddy topper before but after a few false starts was really pleased with my efforts.
The cake was a huge hit and she was over the moon with it as was my friend who asked me to make it.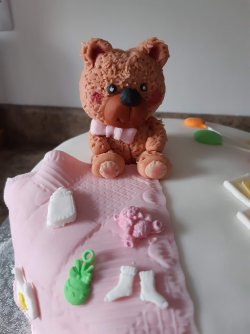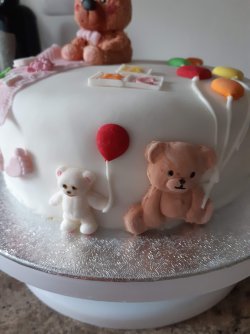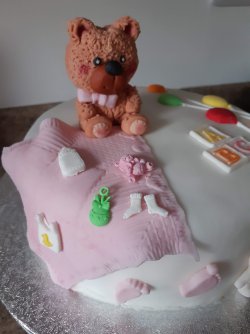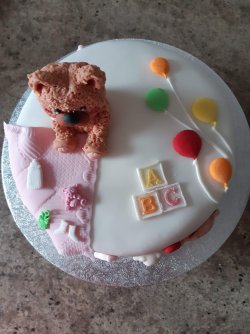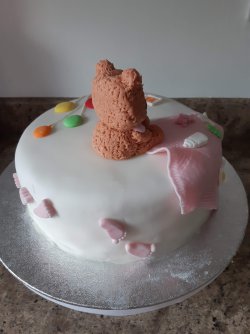 Last edited by a moderator: