Is this another misadventure? So I was playing around with some Teddy Bear designs a few weeks ago and trying to put something together for Valentine's day. However, after playing about with a few things, I finally landed on this. The only problem is the overall look and design of the bears wasn't something I was overjoyed with, so I'm thinking of going back to the drawing board. The thing about bears and me is that I prefer them when they have fur rather than them being flat or smooth.
To start with I made this, but the execution is a little rough and ready.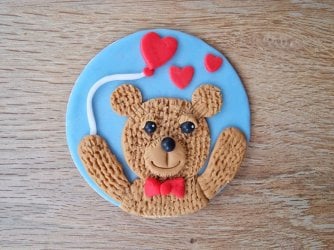 I do like the texture idea, and I actually like him 2D, but I think I messed too much with the Dresden tool trying to blend the pieces together, therefore, leaving him looking a bit unkempt.
The next thing I came up with was an idea for the easy topper section, but I don't like the style of this bear. He's a bit plain and reminds me of a cross between a monkey and a bear. So, unfortunately, I'm not feeling the love for him at the minute. Maybe if I make him a little furry or change the face design, he might sing to me a little, but at present, I'm not feeling it.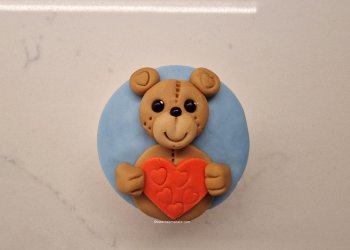 Last edited: