I have recently started using Saracino Paste for some of my modelling work on the site and thought it would be a good idea to review it.​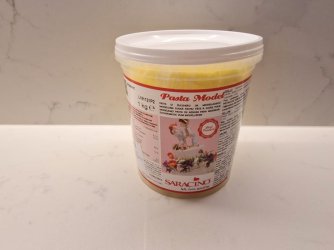 ​
The paste is available in numerous colours and is made in Italy.​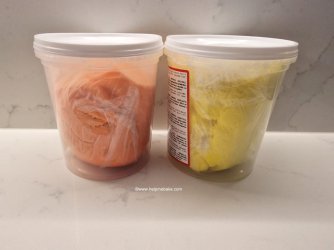 ​
Packaging & Weight​
The paste is contained in a plastic bag in a clear tub.
It can be re-sealed after each use to keep airtight.
The above tubs are 1Kg in weight.
When you remove the paste from the tub, it is covered in a plastic bag. The paste itself is a solid block, so to remove smaller chunks, I cut into it with a knife. I then re-covered the remaining paste and re-sealed it back into the tub.​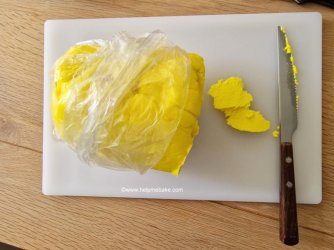 ​
How to Use​
Once you have a smaller piece, knead and warm it between your hands, this softens the paste allowing it to become pliable. This is where the magic happens.​
​
Unlike regular icing/fondant, the Saracino paste contains cocoa butter which enables it to be shaped and re-shaped until you gain the correct pose/posture or expression that you are looking for.​
It doesn't dry out immediately or crack either, so it gives you chance to rework your models if you are unhappy with them, even if you have left them to sit for a while.​
Qualities​
The paste is strong enough to hold its shape.
It can be rolled extremely thin.
It's smooth.
Easy to work with.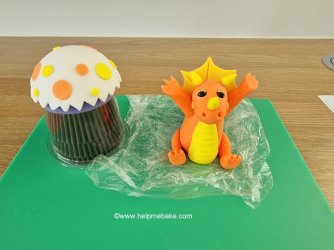 ​
​
Package Sizes​
This product can be bought in 250g, 500g and 1kg tubs.
I have used both the large tubs and the smaller packets. I found with the smaller packets, I had to crumble the paste into tiny pieces first before I could work it/knead it into a shape, whereas with the larger tubs, it seemed a little easier to work with.​
​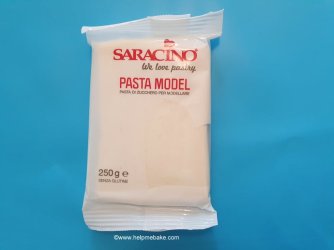 ​
​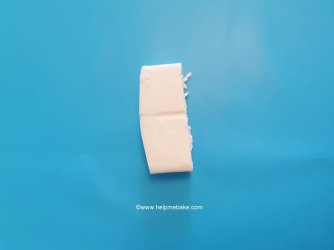 ​
​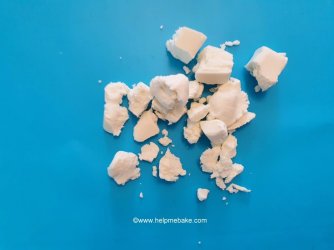 ​
​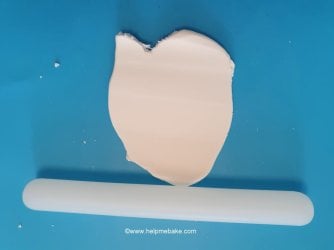 ​
Colours​
The Saracino Paste is available in numerous colours, such as red, pink, blue, green, white, violet, yellow, orange etc. The colours I have reviewed are orange, yellow and white.​
Shelf Life​
After receiving my tubs of paste, I noted that they had a great shelf life.
The ones I have received have around one-year until expiry.
Ingredients​
These are clearly shown in English on the side of the tub.
All the Allergens are listed too.
Conclusion​
Overall I'm extremely pleased with the quality, feel and results of this modelling paste and would highly recommend it.
Note:
Saracino issues a free monthly magazine and gives away free tutorials too, so it's worth checking out their website.​
Last edited: