Administrator
Staff member
Hi Janey
I hope you don't mind me pointing this out, but I have a little advice for you, if I may.
After looking at one of your cake pics again, I can see the very faint ridgeline from your tin when they have been removed.
I had trouble with this with my old tins, (as you can see on my cake pic below), so I started to replace them with new
PME
tins over time.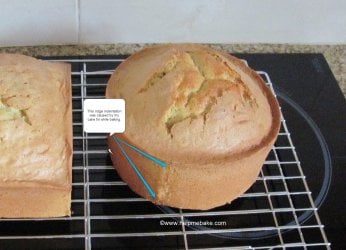 They aren't expensive (the PME ones, that is) but give the exterior of the cake a much cleaner edge to work with and seeing as you use buttercream for yours, it would make your cakes even more flawless.
I have attached a picture below to show the difference between the tins and thought it might be helpful to you, especially with all the cakes you make for people.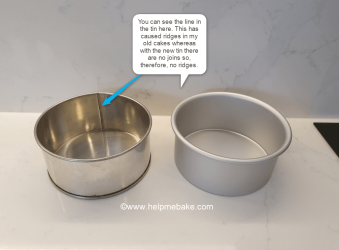 You do such a lovely job with them that I thought the pic may be of use to you should you wish to trade in your tins in the future.
Anyway, I hope this has been helpful to you and good luck with the cake.
I'm sure it will be amazing.
Best wishes
Angie xx
Last edited: