Arghhh, ahoy there mateys! Can I interest you in sailing the stormy seas, walking the plank or looking for some hidden cupcake treasure! Well me hearties on this two-hour session that's just what we'll be doing. Come aboard, relax and have fun watching our demonstrations and then indulge yourself in cupcake creativity and enjoyment. X really does mark the spot!
Everything is provided on the course, including the freshly baked cupcakes, and we even offer light refreshments too. No prior experience is necessary, and at the end of the evening, you take home your 6 freshly decorated cupcakes that will delight your family and friends.
Shiver me timbers get booking now!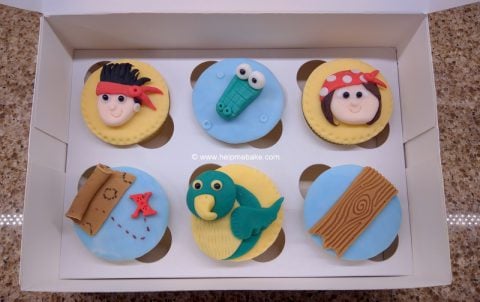 | | |
| --- | --- |
| Ref: | HMB124 Pirate Cupcakes Workshop |
| Date: | Monday 14th March 2016 |
| Time: | 7:00pm - 9:00pm |
| Cost: | £25 per Adult or £20 per Child* (11-17yrs) |
| Venue: | Standish Community High School, Kenyon Road, Standish, Wigan, WN6 0NX |
How about making some of these party pirate cupcakes for the little man in your life. From walking the plank, avoiding the crocodile to finding the hidden treasure, these pirates will certainly keep the kids entertained. Come and learn how to make them on our Pirate Cupcake Workshop.
To book a place on this course simply choose one of the following options...
Payment
Options:
1.
Text or call me direct and Pay by Bank transfer.
2.
Text or call me directly to reserve your place and then pay for the evening.
3.
Pay using the PayPal links below.....
An adult must accompany * Children aged between 11-17 throughout the workshop.
Should you have any questions relating to this workshop, then please contact me on the above number.
Please ensure you read the T&C's
If you are happy to proceed then book your place(s) and I look forward to teaching you soon!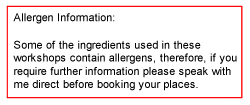 Here are the
cupcakes
they made.
Last edited: