You'll be pleased to know that for 2022 McVitie's are back on the biscuit trail again, only this time with a delectable share bag!
Blissfuls, as they are called, will be available in your local Sainsbury's in two wonderful flavours and then from other retailers towards the end of January/February.
The flavours of each biscuit consist of Belgian Milk Chocolate and then either a Caramel or Hazelnut filling.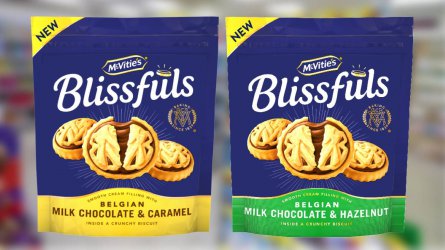 As the biscuits are marketed in a pouch and are more luxurious than daytime biscuits, McVitie's are hoping to tap into the nighttime share bag market.
So the next time you're with friends or have a movie night, be sure to keep them in mind.
Last edited: