If you love to bake and fancy your hand at a baking competition, why not apply for the upcoming Magnolia Network Holiday Baking Competition. I mean, come on, who doesn't love Chip and Joanna!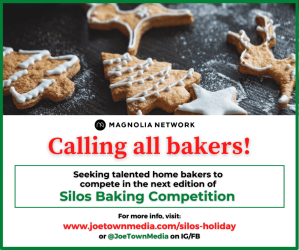 You'll have to be quick, though, because entries need to be submitted by the end of July! Oh, and there's not just one competition; there's two.
For full details on how to apply, please follow the link below.
Good luck and happy baking!
Apply:
Now Casting: Magnolia's Silos Baking Competition | Joe Town Media
Last edited by a moderator: