As any Jaffa Cake lover, you'll be pleased to hear that Frances Quinn has once again broken the largest Jaffa Cake record!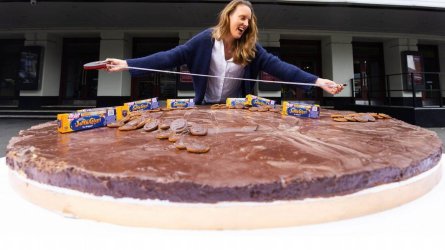 This time the British Bake Off Winner paired up with Will McMath and the McVitie's team to beat her own world record, which she set in 2017. This year's Jaffa Cake weighed in at a whopping 80kg and took 11 hours to make. It's the equivalent of 6557 standard Jaffa Cakes and took 160 eggs, 15 kilograms of jelly and 8kg of dark chocolate to make the cake which was a massive 175cm in diameter!
The Jaffa Cake was recreated to help celebrate 15 years of BGT and was given out to guests and crew at the semi-finals.
Well done, Frances and McVitie's, for your new World Record!
Last edited: