To finish off the year, I thought I would create another 2D cake, albeit this time make it into a Rudolph Cake.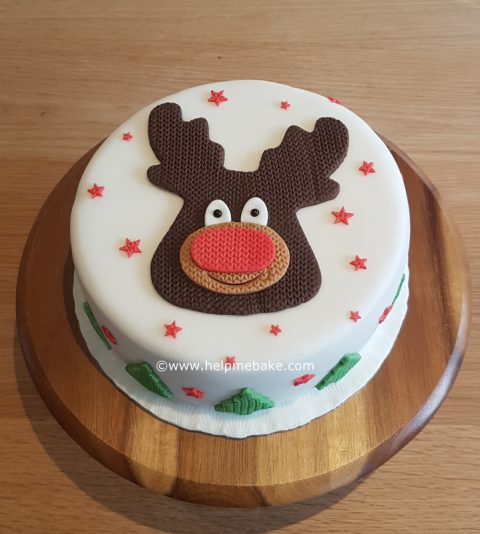 The cake itself is a sponge and filled with lashing of jam! I covered it using rolled out white icing and then applied the design using the following tools.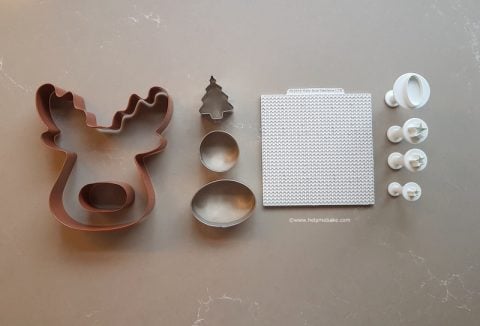 To create Rudolph, I rolled out Chocolate Renshaws Icing and then used a Katy Sue Knitting Design Mould to impress into the icing and create a wool effect. To do this I laid the mould over the pre-rolled icing and then rolled over it with a rolling pin thus imprinting the design into the icing, I then lightly peeled away the mould to reveal the knitted design.
I then proceeded to cut out the reindeer shape and red nose using a
Mason and Cash
cookie cutter.
The remainder of the face was made up using my oval push cutter for the whites of the eyes which were then cut to size. A large oval cutter was used for the light brown area of the face and to finish off; I indented the circle cutter into the icing to make them smile.
The wool stars were made using the knitted mould and then cut into star shapes using three sizes of star plunge cutters, the Christmas Trees around the base were made using the same method as before with the mould, and then I used another cookie cutter to make the tree shapes.
The red icing is Poppy Red icing, the light brown is Teddy Bear Brown, and the green is Lincoln green, all these are from the Renshaws range. The pupils for the eyes were made using Halloween sugar pearls.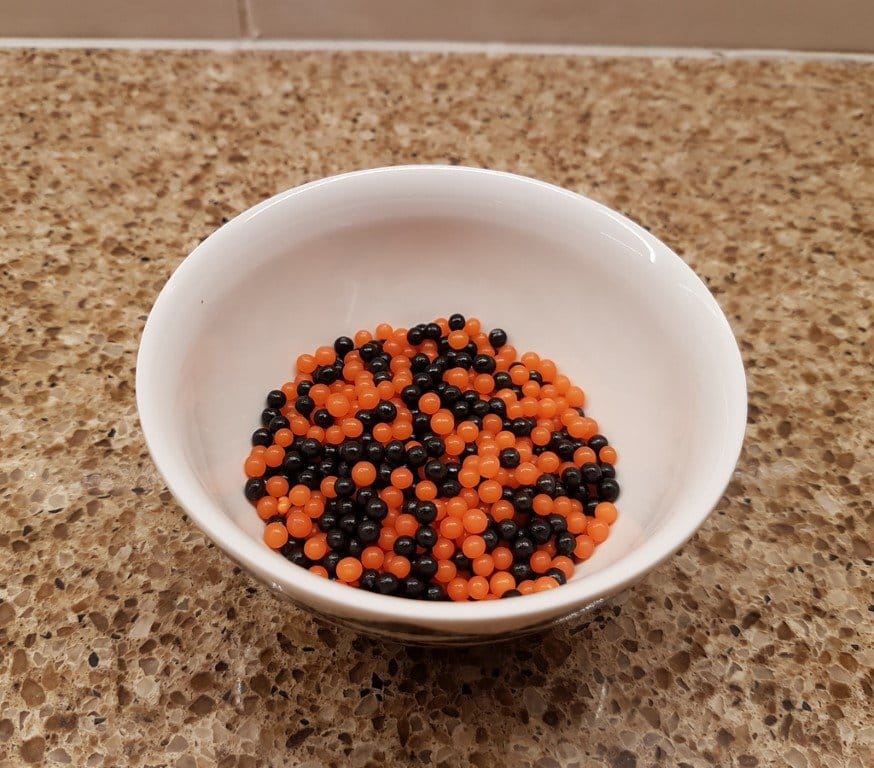 Edible sugar balls that are used for multiple decoration purposes. They are slightly hard to the touch, hold their shape and can be easily picked up using your fingers or using a set of cake tweezers. These shiny edible balls are approximately 4mm in size, this pack is a Halloween mix and...

www.helpmebake.com
The reindeer, stars and tree design were all attached to the cake using cooled boiled water.
Last edited: