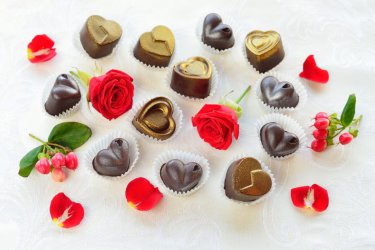 So it's fast approaching that time of year when love is in the air, and you're looking for a present for that somebody special. Well, don't worry if you haven't got them anything yet you can rustle up a batch of these lovely little treats within no time at all.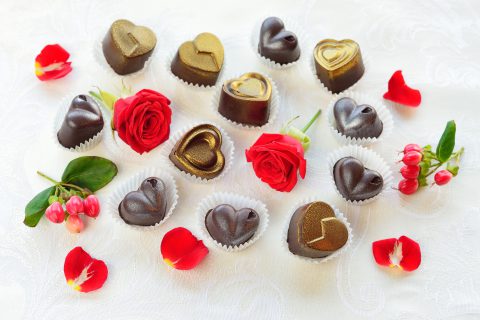 These home-made sweets are fun to make, will be devoured by your other half, and nothing says I love you more than the personal touch!
To make them, you will need the following:
Chocolate Moulds - In the shape of your choice.
Chocolate - For melting in the microwave.
Lustre Spray - Colour of your choice, although gold and silver stand out.
Mini Cake Cases/Empty Chocolate Box.
Also see...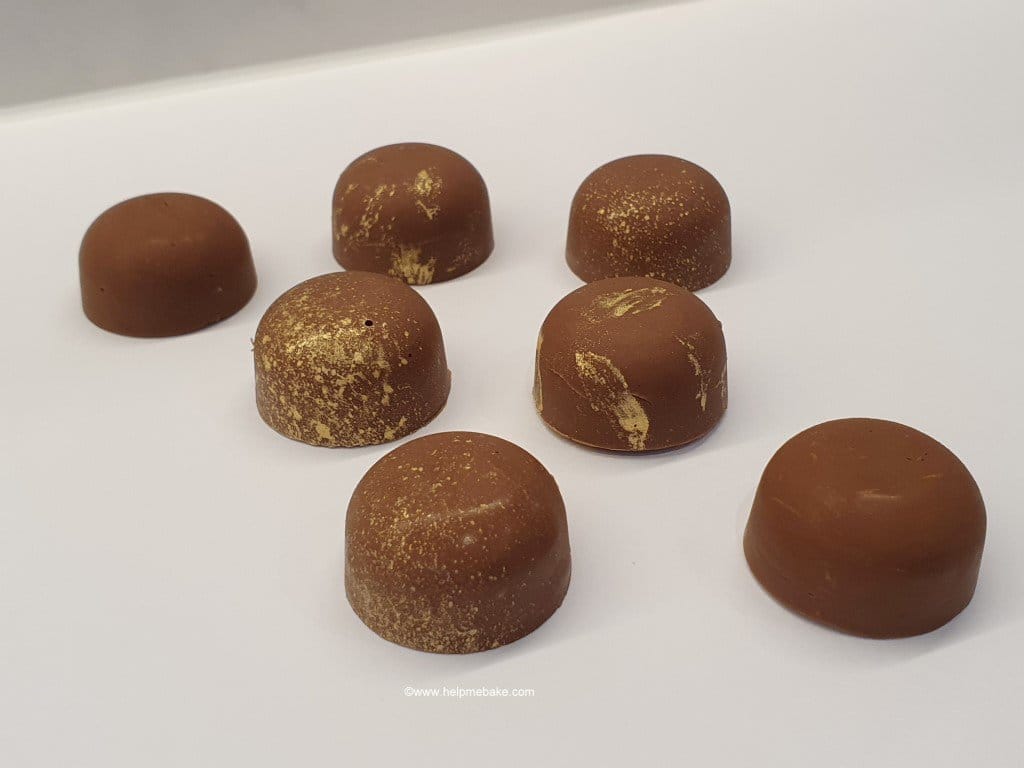 This mini-tutorial shows you how to make your own homemade gold-painted chocolate drops using a chocolate mould and edible paint. Equipment/Ingredients Chocolate Drops Silicone Mould Chocolate Piping Bag Scissors Paintbrush Toothbrush Edible Gold Paint* *If you are making the paint from...

www.helpmebake.com
How to make mini chocolates:

1.
Firstly clean the silicone or plastic moulds with a cotton pad/cotton wool ball, this will remove any residue in the moulds and give the chocolate a shiny finish when set.
2.
If you are using lustre spray, lightly spray the mould before pouring the chocolate then place to one side. (You can also get creative and use sprinkles or heart decorations) etc.
3.
Break the chocolate into pieces into a jug, then place in the microwave on full power for 30 seconds. Melt the chocolate in 30-second bursts until it has melted fully. (White chocolate will melt quickly, so be sure to check it).
4.
Stir the chocolate with a spatula to ensure there are no lumps. You can then pour straight from the jug or pour the chocolate into a piping bag.
5.
Fill the moulds around two-thirds full, if you have overfilled them scrape off any excess chocolate with a palette knife. Then tap them on the side or lightly shake from side to side to distribute the chocolate in the mould. This will also shift any air bubbles that may be present.
6.
Ensure that the moulds are put on a tray before placing in the fridge. If you don't, the silicone mould will bend, and you'll end up with a chocolatey mess.
7.
Once set in the refrigerator, remove the chocolates from the mould and place them in a box, or mini cake cases of your choice.
Related Posts
Last edited: