Have you ever wanted to know how to prevent your icing fondant covered cake board from scratching? Then check out this tutorial!
We've all done it, scratched it, dented it, or marked it, but how about not doing it anymore? This is a fabulously easy way to foolproof your boards, even at the last minute!
The simple solution is by baking it! Yes, you heard me correctly; you can bake a fondant covered board in the oven; what this does is dry it out, leaving you with a rock hard board that you can work on without the fear of destroying it!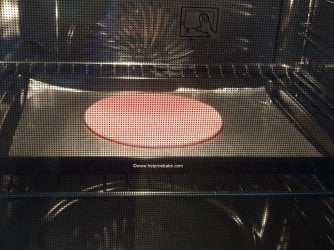 Heres' how!
Now there are a few rules to this; you don't bake it at a normal temperature as you would a cake, and be sure to know the difference between Celsius and Fahrenheit because this can be the difference between a baked board and a burned board disaster!
You can do it on the lowest setting of your oven, which in my case is 30°C; however, I still felt that it was a touch soft when I removed it, so I made a new cake board and re-did it at a higher temperature of 55°C, and this seemed to harden the icing fondant much better.
Troubleshooting - I know people who have used this method for years and recently ended up with split and bubbled icing fondant. If this is the case, it's the fondant, not the technique.
Method​
1
You will need the following items.
Icing Fondant
Cake Board
Sharp Knife
Rolling Pin
Paintbrush
Edible Glue
Silicone Mat
Cake Smoother (Optional)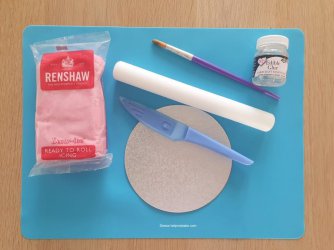 2
Take a ball of the icing fondant and lightly knead with your hands.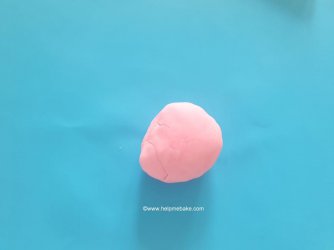 3
Then, use your rolling pin to roll it out on your silicone mat.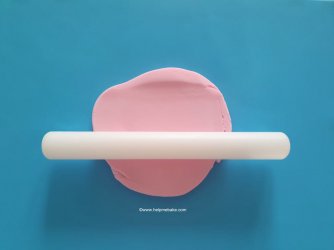 4
Roll it out and then place the board against it, this will help you work out whether you have enough icing fondant to cover it.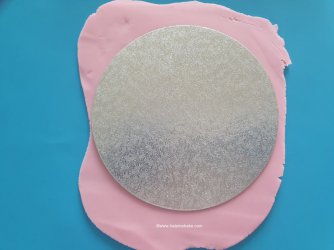 5
Take the paintbrush and lightly coat the board in edible glue; if you don't have any, you can use vegetable fat instead.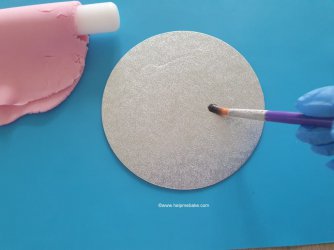 6
Drape the icing fondant over the board and lightly roll across it with the rolling pin.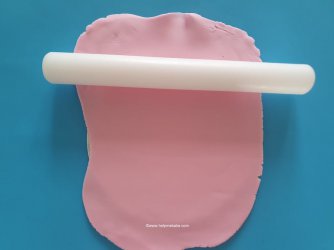 7
Ensure all the board is covered, especially the edges.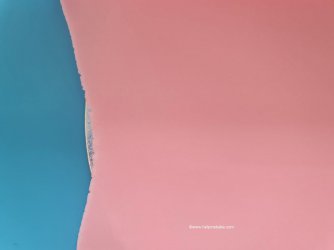 8
Lightly roll a cake smoother over the top to smooth out any dents.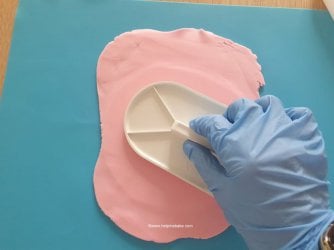 9
Carefully cut away some of the excess icing fondant with the knife. (Be careful because the blade is sharp).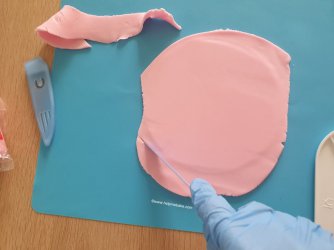 10
Lift the board with one hand and then very carefully run the knife around the edge so that you can remove the remaining excess.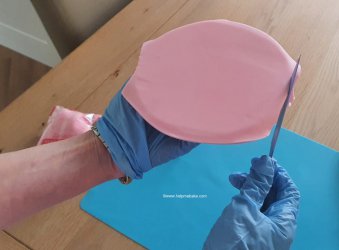 11
Check that all the excess icing fondant has been removed.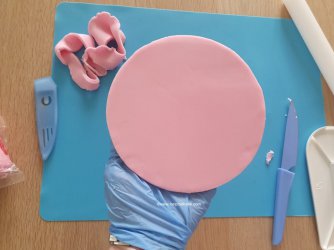 12
Run your finger around the edge of the board to smooth off any scraps that remain. Ensure there are no air bubbles in the icing.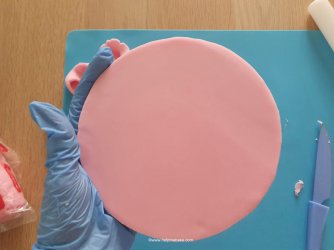 13
Place the covered board on a baking tray, I covered mine in tin foil just in case the board melted or there was any seepage/problems with the icing fondant.
Tip
- Ensure the tinfoil or lining that you use is bent over or secured to the tray; this stops it from being blown about when inside the oven.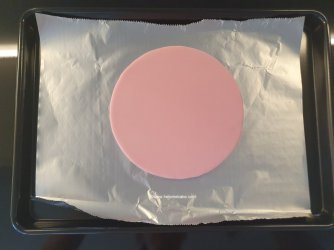 14
You should have pre-heated your oven to its lowest setting or, in my case, 55°C.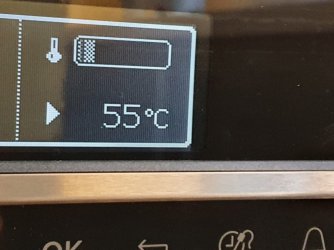 15
Place in the centre of the oven and bake for around 20 minutes.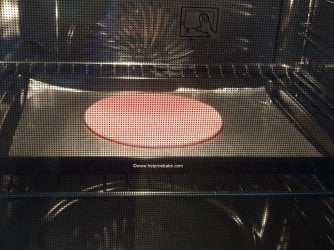 16
Once baked, I switched the oven off and then left it in there with the door slightly open. Once cooled a little, I then removed it and placed it on my hob.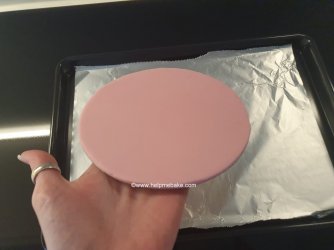 The board and icing fondant were now hard, so much so you could tap your fingernails on it.
Once fully cooled, it's ready to use.
Last edited: