So here we have it, the finished Harry Potter Slytherin Cake with edible
Sorting Hat
, Wand, Uniform, Robe and Scarf.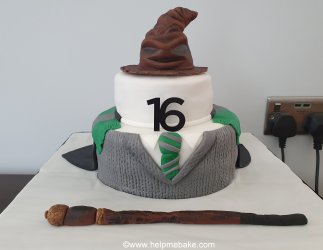 Han designed the cake and made the wand.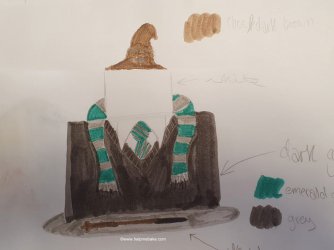 I made everything else.
The cake consists of a 5-inch and 7-inch Madeira cake. I filled the top tier with jam and the bottom tier with chocolate fudge icing as requested by the birthday girl. The cake colours used were white, grey, emerald green, and black icing from Renshaw. The
16-topper
is made from black acrylic and was washed before being inserted into the cake.
To cover the board, I lightly marbled it using grey and white icing mixed together, and for the Sorting Hat, I mixed chocolate and brown icing and then dusted it with black lustre.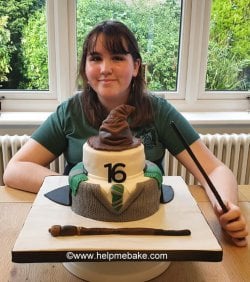 Overall, Han loves the cake, and it has now been demolished!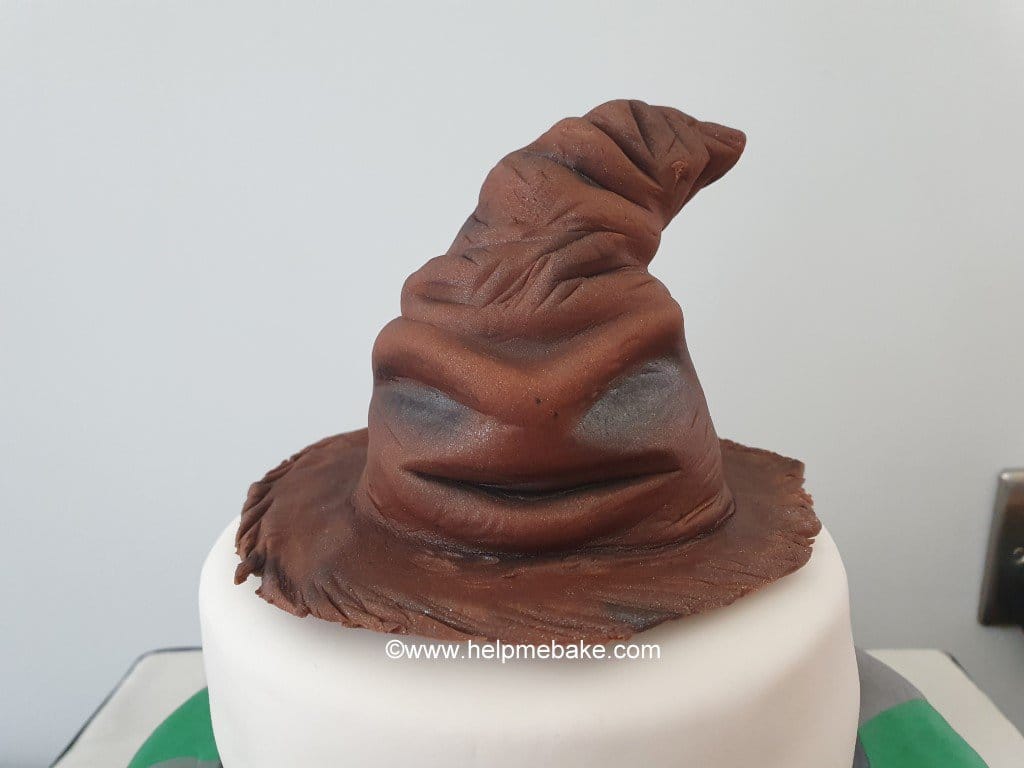 I recently made a Harry Potter Slytherin Cake for my daughter's birthday and thought it would be a great idea to put together a tutorial on how to make the Sorting Hat. It's relatively easy to do and looks quite effective too. So if you'd like to make your own, here's a step by step tutorial...

www.helpmebake.com
Last edited: