If you've ever thought about freezing pastry dough, here are a few tips you might like to keep in mind.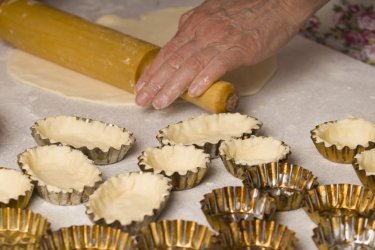 Pastry Dough​
You can freeze both raw dough and blind-baked pastry dough.
Raw pastry dough (wrapped in a disc shape when frozen) can be thawed in the fridge and then baked. This will be a much fresher pastry when baked but will only have a short shelf life in the freezer.
If you have raw pastry tart shells straight from the freezer, these can be blind-baked straight away. They may need a little longer baking time, though.
Always bake chilled pastry that has been in the fridge. This relaxes the dough, chills the fats and aids in creating a lighter pastry when baked.
Blind-baked pastry dough will last longer in the freezer. However, over time it may start to lose a little flavour.
Last edited: