I've recently been informed about an exciting upcoming workshop taking place on Sunday, 19 November 2023, by Robert Whitten. Robert is a highly talented and captivating member from the North East and will be demonstrating how to create a stunning witch (similar to the attached photos below). Luckily for you, there are still places on the event, so hurry before they all go. Everyone is welcome so if you fancy an afternoon of creativity, please find full details below.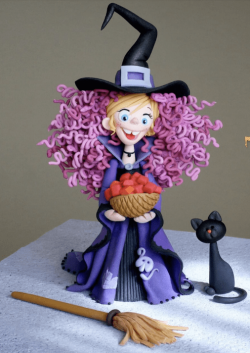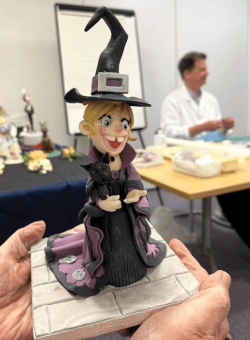 Date:
Sunday, 19 November 2023
Event:
BSG - Wonderful Witch Workshop
Time:
10 am – 4 pm
Venue:
Pannal Village Hall, Station Road, Pannal, Harrogate, HG3 1JG
Cost:
£48 for BSG Members - £60 for Non-Members - Refreshments will be provided, but please take your own lunch.
Contact:
Lesley Dalton (Harrogate Branch Chair) on 07806 975317 for further details.
Description:
Robert Whitten, a very talented and highly entertaining member from the North-East, will show everyone how to make a fabulous witch.
Facebook:
Harrogate Sugarcraft and Cake Decorating Club | Harrogate
​
Enjoy!
If you have a passion for cake and decorating and would like to find your own local branch or meetings. Then please use the link below.
Local Branches of The British Sugarcraft Guild are distributed across the UK in seven Regions; hosting cake decorating demonstrations, workshops and sugarcraft events each month. Click our interactive regional map to find your local BSG branch and join us!
bsguk.org