After speaking with a few relatives and friends recently, I realised that I need to get back to basics in order to help you the next generation of bakers on your merry way. There are lots of things around the site to help you with your venture, but I thought I would do a mini guide if you are starting from scratch.
I've found that if you have a few essentials in your cupboard, then you can pick the rest up along the way, however, if you've never so much as picked up a spatula, then please see below.
Baking Essentials: What you'll need to get started.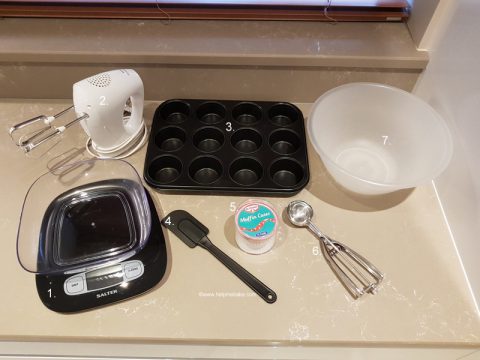 1. Digital Scales or Manual Scales
- You'll need a set of either one of these to weigh out all of your ingredients.
2. Electric Whisk
- I still after many years of baking use an electric whisk to mix all my batter, buttercream and egg whites etc. They are relatively cheap to buy (I think you can pick a supermarket brand one up for about £8), but they are worth their weight in gold. You can use a wooden spoon to mix your ingredients, but you won't get as light and fluffy a mix, nor will you be able to foam egg whites.
3. Muffin Tin
- Ideal to make cupcakes with, these can also be picked up in the baking aisle of the supermarket.
4. Silicone Spatula
- This is used to scrape down the batter in your mixing bowl, combine ingredients and gets every last bit of mixture out of your mixing bowl and into your cake tins.
5. Muffin Cases
- Needed to make cupcakes, these come in a variety of shapes, colours and sizes.
6. Ice Cream Scoop
- Optional - This allows you to create the same sized cupcakes and will stop you from getting your fingers messy. By using one level scoop in each muffin case, all your cakes will turn out the same size.
7. Mixing Bowl
- These also come in a range of sizes and varieties, so if you're just starting out start off with a cheap plastic one first.
Now onto the tins...
Sandwich Tins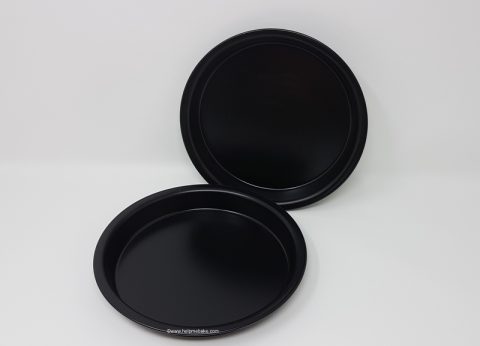 You'll find these down the baking aisle in any given supermarket, they are not expensive, and if you've never made a sponge cake before then, these are a definite buy. A
Victoria Sandwich
takes approximately 25 minutes, it's one of the easiest things to bake and is also a test cake for a new oven to see if the temperature is ok.
6 Inch Square Tin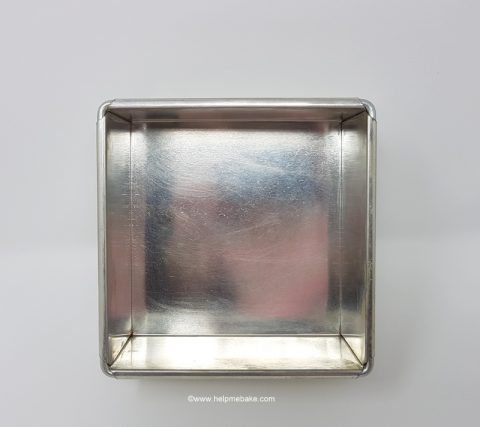 If you want to start making your own cakes, a six-inch tin is a nice size to get to grips with as you can level, fill and then cover it icing. They take approximately 1 hour to bake, depending on what type of cake you are making. Here's a
6 Inch Chocolate Cake
.
9 Inch Square Tin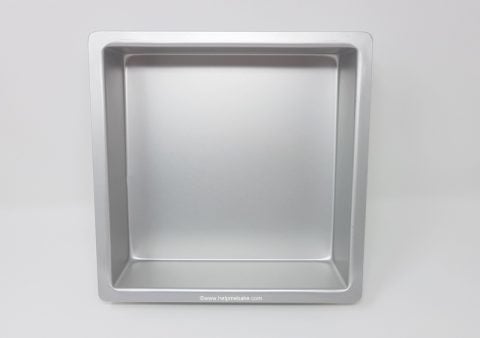 This is for when you are comfortable with the level, fill and covering process, and you have a few cakes under your belt. These can be purchased from the internet or cake shop. If you are going to be making a few cakes, it's worth investing in a good sturdy brand like PME/Wilton etc. Cakes of larger sizes and depths are baked on a lower temperature for a longer period. Cakes of this size will take anywhere from 1 hour 45 minutes to over 2 hours just to bake.
4, 6 and 8 Inch Round Tins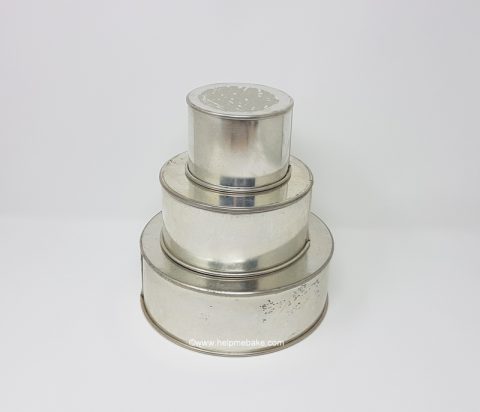 These are great for stacking and making tiers. Tiered cakes are for family celebrations and weddings. These also can be found in craft/cake stores and even online. If you're looking at starting on a small scale but fancy a go at tiering a cake then get a couple of tins that are slightly bigger than each other and learn to stack.
Tiered cakes require dowels which are inserted into the cake to help hold the structure together. If you are stacking the two smaller tiers, then ensure you use a denser cake that will keep the structure without the need for additional dowels — Madeira and Pound Cake are great for stacking and carving.
By having a selection of tins at your disposable you'll be whipping up all sorts of treats in no time, however, please don't get carried away and buy everything at once otherwise you'll end up overwhelming yourself and may not even get started.
Bake as you go, start small but think big. Once you've mastered the basics, your possibilities will be endless!
Last edited: