Here are a few examples of the colourful cupcake toppers and the Avengers Cupcake Toppers I recently bought from AK Giftshop on Amazon. Not only were they vibrant and cheery, but they were also conveniently pre-cut too!​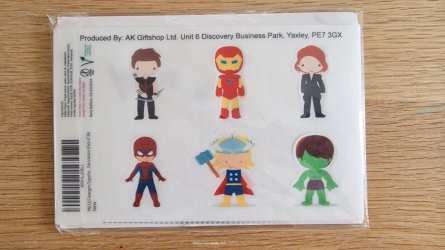 ​
​
Although this review is predominantly for the Avengers cupcake toppers, I thought it only fair to show you a few of the other sets I bought and the quality they offer.​
​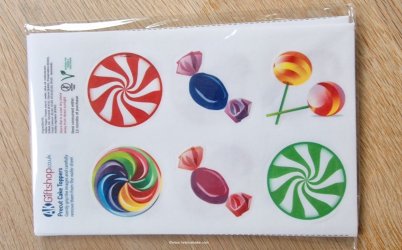 ​
​
This is so you can see firsthand the level of quality they bring.​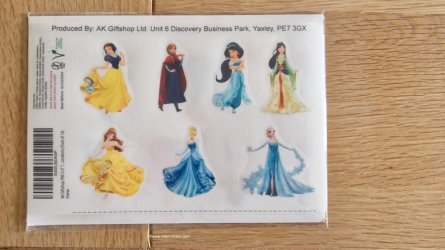 ​
​
Product Packaging/Delivery

​
The sheets were sent out in a sealed, sturdy envelope.
Each pack of cupcake toppers were packaged in a cellophane see-through sleeve with a piece of card in each to help keep the toppers flat.
Product Care/Instructions

​
The instructions displayed on the sheet provide guidance on what care needs to be taken with the product. This includes:-
Where to store it for best results.
How to store the sheets so that they do not bend.
Made from high-quality wafer paper.
The colours and level of detail are exceptionally bright and sharp.
Each character can easily be recognised.
They were removed from the sheet easily.
The height of the Avengers cupcake toppers are approximately 5.4 cm tall.
The width sizes slightly differ due to each character's size.
Thor is approximately 4.5 cm at his widest point.
The Hulk is approximately 3.6 cm at the base point of the topper.
Captain America is approximately 3.5 cm at his arm span.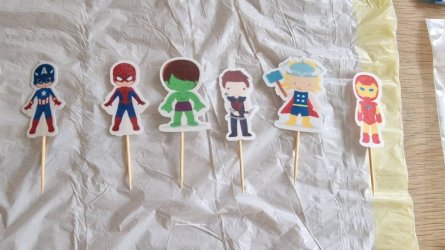 ​
(Please note that cocktail sticks are not included with the toppers; I attached them this way myself).​
Ingredients/Allergen Info/Expiry Date

​
Wafer Paper
Potato Starch
Water
Olive Oil
Maltodextrin
Edible Ink
Glycerol, Glycol, Preservatives (Full details are specified on the Sheet)
Food Colours - Various (These are listed and numbered on the Sheet)
Acidity Regulator
The cupcake toppers are Gluten-Free and suitable for Vegans and Vegetarians.
Some of the cupcake toppers have a pre-printed expiry date on the sheet. Others have a notification stating to use within 12 months.
Topping Cupcakes
Stick them to a Cake Tier
I am truly grateful to the team at AK Giftshop for the amount of time, effort, and hassle they saved me when it came to my cake. The cupcake toppers were not only pre-cut, which was fantastic, but they also offered a remarkable selection of sizes, colours and themes that allowed me to create what I was looking for. Their selection covers a wide range of topics, programmes and themes, such as Aliens, Horses, Pugs and Coronation Street, to name but a few, and I am delighted to recommend their products, as they truly enhanced my daughter's 18th birthday cake.​
​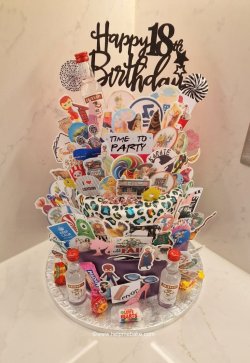 ​
I am exceptionally pleased with my purchases and intend to buy and recommend them in the future. I'm currently awaiting the launch of their website, but for now, I'm glad that their products are available on Amazon.​
​
If you want to buy or view any of their products, please use the links below.​
​
Last edited: