The original Apple Crumble Cookies recipe is by Jamie Oliver; it's one of his 5 ingredients recipes and something I've wanted to make for a while. So after receiving his book as a gift and then seeing him make these on TV recently, I decided to give them a go.
Not only are they blooming delicious (I taste-tested 6 of them when they came straight out of the oven) they only take a small amount of time to make too. The original recipe is double the quantities below and will create 24 biscuits depending on how big you make them.
The recipe below will make approximately 12 cookies.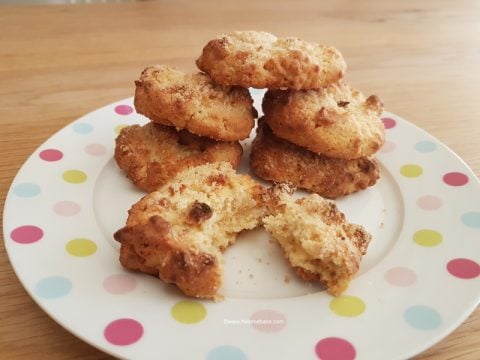 Tip:
Because these are so quick to make, take out your butter from the fridge to soften and pre-heat the oven in advance.
Preheat your oven to one of the following settings:
200°C - Fan Assisted
210-220°C - Conventional Oven
Gas Mark 6
400F
Ingredients: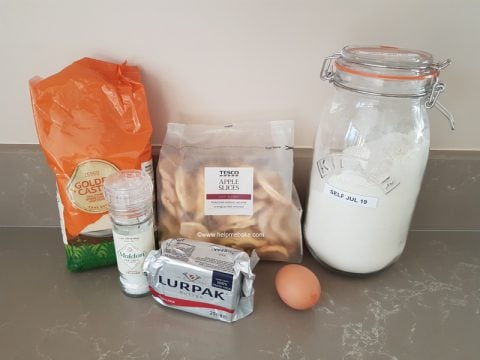 50 Grams Dried Apple - (Bought from the Supermarket)
100 Grams Self-Raising Flour
50 Grams Unsalted Softened Butter (Sliced)
50 Grams Golden Caster Sugar
½ Egg - Beat a full egg but
only use half of it
.
Sprinkle of Salt
Method:
Weigh out the dried apple and then place it in the food processor.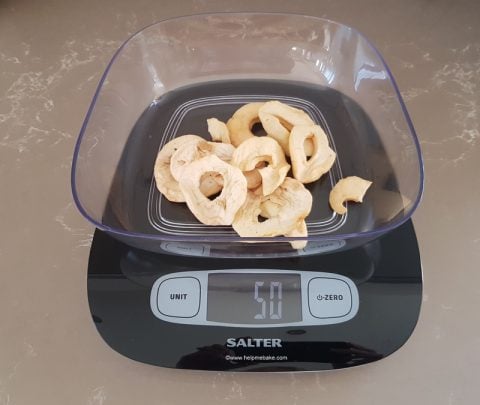 Blitz it until it breaks down into smaller pieces.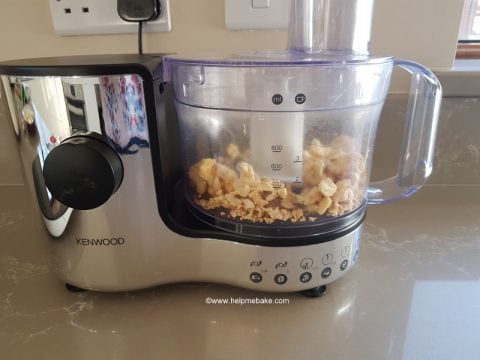 Now add the sugar, flour, sliced butter and a dash of salt to the processor.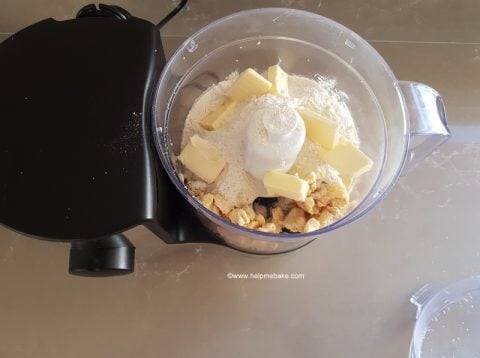 Put the lid back on and blitz for about 30 seconds until it looks like sandy breadcrumbs.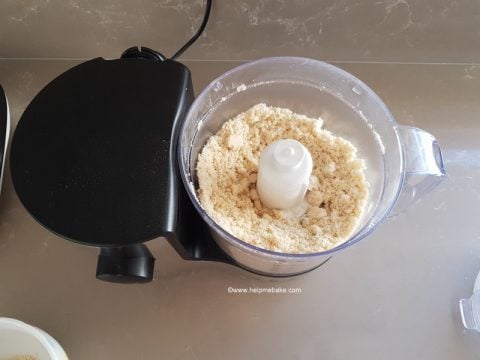 Open the lid, remove
1 and a half
spoonfuls of the mixture, and place to one side. (If you are doubling the recipe to make 24 cookies, you would remove 3 tablespoons at this point).
Now add
half of the beaten egg
, blitz again until the mixture has bound together and formed a dough. The dough should come out in one big dollop and will be easy to roll.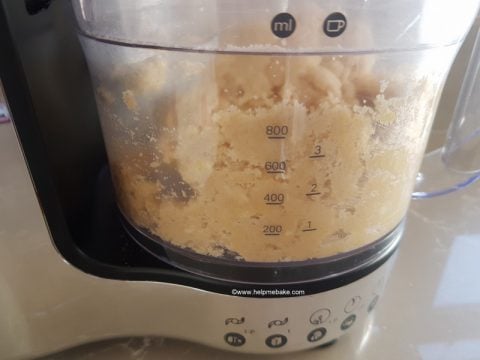 (This is the bit that I forgot to half the egg and used a whole one instead, which made my dough very sticky, however, even though the mixture was wet, the cookies turned out fine).
Carefully remove the dough from the processor, and roll into a large sausage onto the work surface, cut it into eleven or twelve bitesize pieces. Roll each one into a ball shape. As you can see, mine are a little wet, but they're still ok to use. Using half the egg will make the dough drier and much easier to shape.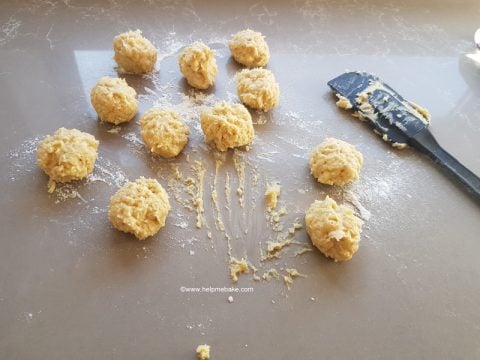 Place the cookie dough balls onto a sheeted baking tray.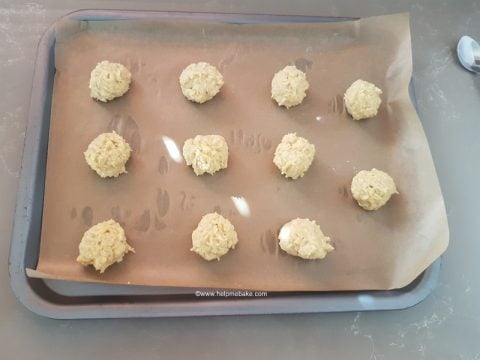 Now flatten them down slightly with the back of a spoon and sprinkle the spare mixture that you have extra from before.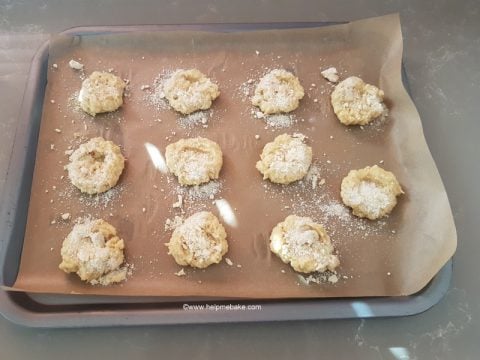 Please place them in the oven (I put them on a lower shelf) and bake for approximately 8-10 minutes.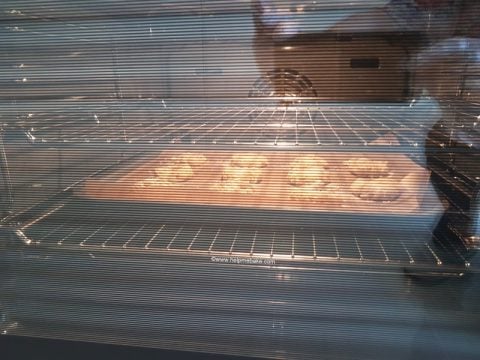 Once baked, remove from the oven.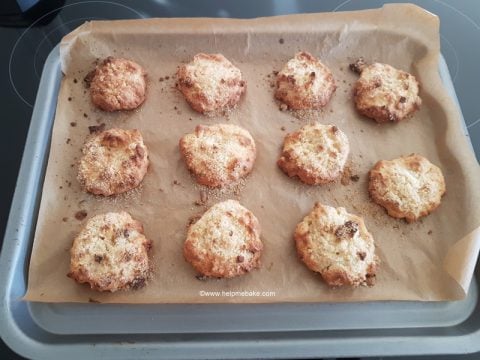 It was at this point I inhaled the baked apple aroma and started to munch my way through them just to make sure they were ok!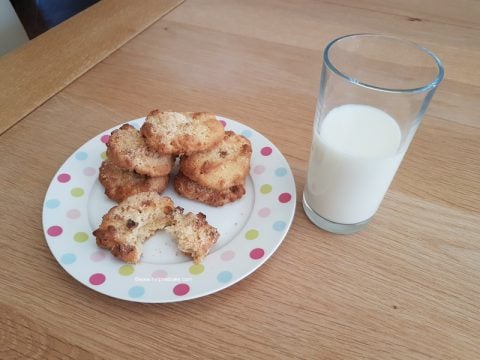 If you want to let them cool thoroughly, pull the baking sheet (with the cookies still attached, straight onto a wire rack); once they are cool, place them in a tin.
Eat on the day they're baked.
Last edited: