If you are having trouble with a buttercream cake and need to hide some of the flaws you are experiencing, here are five ways you can hide, disguise or enhance your imperfections.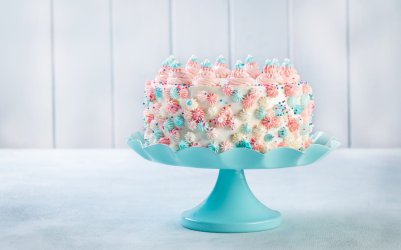 How to cover flaws and imperfections on a buttercream cake.​
1
Pipe roses on the cake to cover it.
2
Cover the exterior in chocolate curls.
3
Add sprinkles to the buttercream in various areas around the cake.
4
Strategically place dragees or pearls in the flawed areas and make them part of the pattern.
5
Give it a naked or rustic vibe and add yourself a topper or decorations of your choice to enhance it.
And there you have it 5 simple ways to make your buttercream cakes look beautiful.
Last edited: