If you are looking for a detailed rope border effect for your cakes or cupcakes, then this is the mould for you. This Katy Sue Silicone Rope Border Mould is easy to use, comes in multiple sizes and creates a detailed design usually only derived using a piping technique.
Mould Size:
The mould itself is approx 196mm in length x 50mm wide and made using FDA approved food-grade silicone.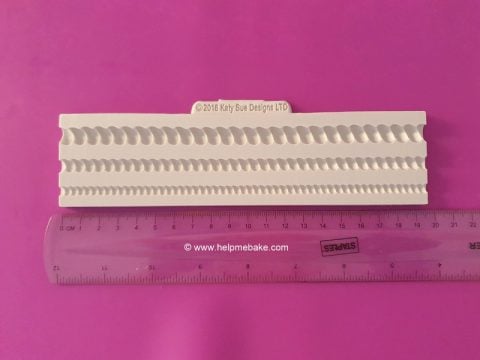 The mould has three different rope sizes ranging from large to small.
Large Rope Border – Approximately 10mm in height x 6mm in width.
Medium Rope Border – The height is approximately 7mm x 5mm in width.
Small Rope Border – Height is approximately 5mm x 4mm in width.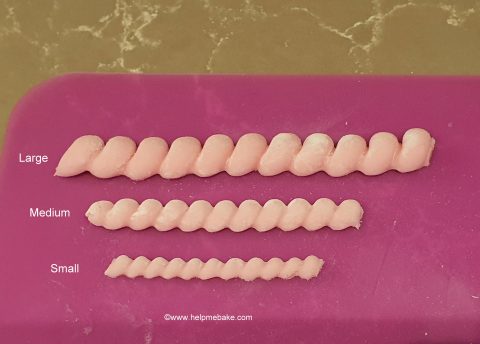 The large and medium sizes can be used on celebration cakes and cake boards, whereas the smaller one would be more suited to cupcake toppers and intricate designs.
If used correctly, the border will pop out easily from the mould.
Features
The mould is very versatile and can be used with sugarpaste, fondant, marzipan, flower paste, candy and boiled sugar etc.
It's quick and easy to use and finalises your cake with a professional look.
It gives you an intricate border without the need to pipe.
Dishwasher Safe
Can be used in the oven up to 200ºC
How to use:
Please ensure that you wash and dry the mould thoroughly before use.
1. Place the mould on a flat surface.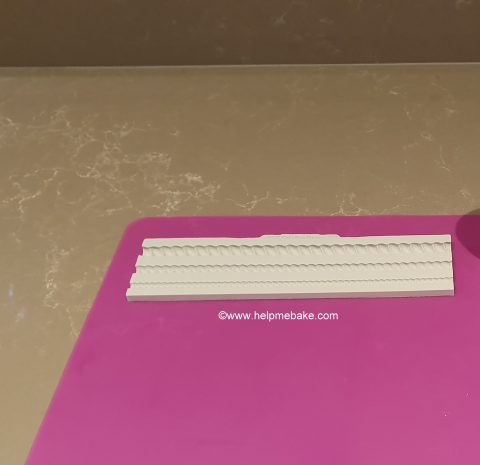 2. Lightly dust with cornflour/corn starch or icing/confectioners sugar.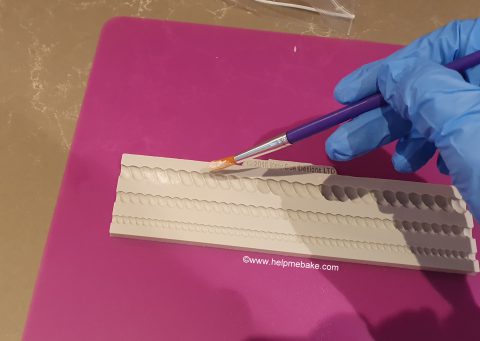 3. Push some rolled up fondant into the mould.
Tip – If your sugarpaste/fondant is too soft/warm then add a little Tylo Powder or CMC to it before placing in the mould.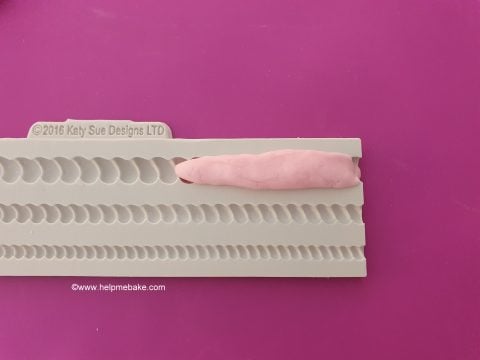 4. Use a rolling pin to flatten the sugarpaste/fondant into the mould.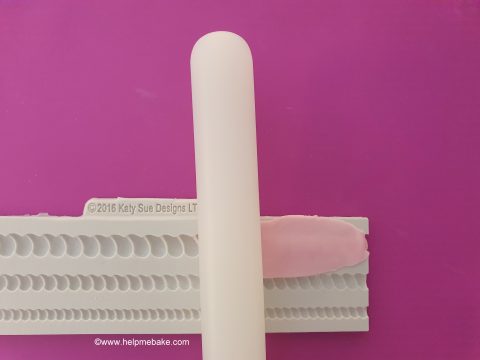 5. Remove any excess with either a palette knife or your fingers.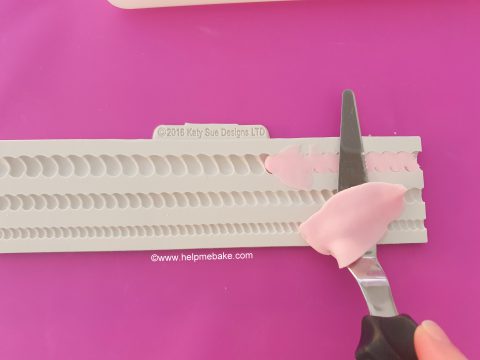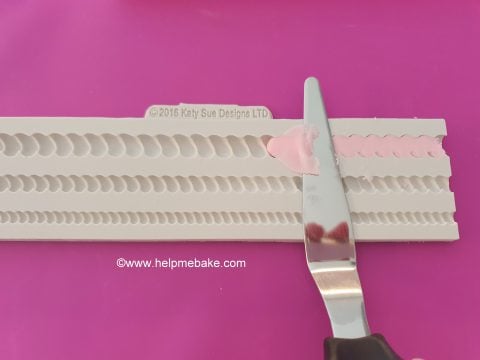 6. Soften the edges off with your fingertips.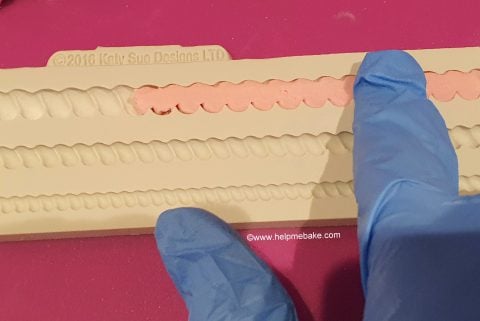 7. Turn the mould over and bend to allow the border to drop out onto your lightly dusted surface.
Remove any excess residue from the border with a clean, dry paintbrush and cut away any imperfections to the edges of the border using a knife.
You can then stick the rope border to your cake using water or edible glue.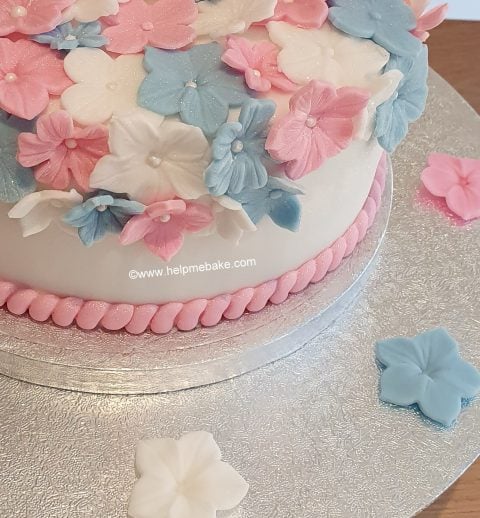 Conclusion:
The mould is extremely easy to use and finishes your cake off beautifully and considering you get three moulds in one it's quite the bargain.
Where to purchase the Katy Sue Rope Border Silicone Mould:







I'm here to help inspire you, teach you and extract your hidden talents. I will introduce you to the fun limitless world of baking, cake making & ...