In light of the recent pandemic, people in lockdown and businesses closing it is becoming apparent that we are still struggling to source freshly baked items such as barms, bloomers and rolls especially when we cannot leave the house.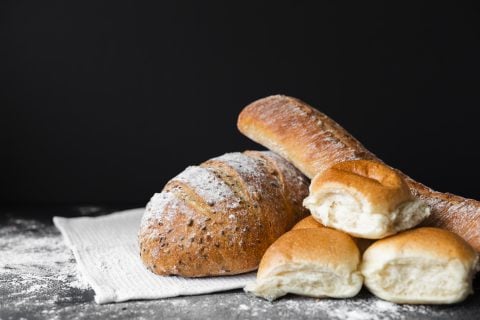 Therefore, to bridge the gap between bakers and consumers, a new website has been created to help bring the two together.
Introducing Baker Direct.
Baker Direct was created by the Cybake Team at Redblack Software and has been designed to allow users in England, Scotland and Wales the chance to order freshly made items from their nearest bakery which are then delivered straight to your door.
The site is straightforward and extremely easy to use; all you have to do is enter your postcode and alter the search radius by dragging your mouse over the big red button if no bakeries show up. I set the radius to 10 miles which then allowed numerous bakeries within the vicinity to be listed. The name, details and products of the bakery are shown along with the delivery coverage.
You can then decide from the listings which bakery offers you the goods you are looking for, you order your much-needed supplies thus helping a local business stay open to the public in the process. Win-win really!
For those bakeries offering a delivery service and wish to be included on the website you should either contact [email protected] or try the Bakery Registration Form
Even if your not a baker but know someone who is please be sure to pass it on. That way, the site will continually evolve, and more and more people will stay in business, connected and more importantly well fed.
Thank you!
Please note that Baker Direct is supported by British Baker, Craft Baker's Association, British Society of Baking, Scottish Bakers and Bakery Business.







I'm here to help inspire you, teach you and extract your hidden talents. I will introduce you to the fun limitless world of baking, cake making & ...