Hi lovelies, in light of the current pandemic, I thought it might be wise to put down some positive facts relating to mental health and baking. To be honest, I was hoping to avoid the subject altogether and lived in the hope that we would get back to some sort of normality much quicker. However, it has become apparent that as time moves on, it's clear that COVID-19 isn't going away anytime soon, and will eventually form part of our history.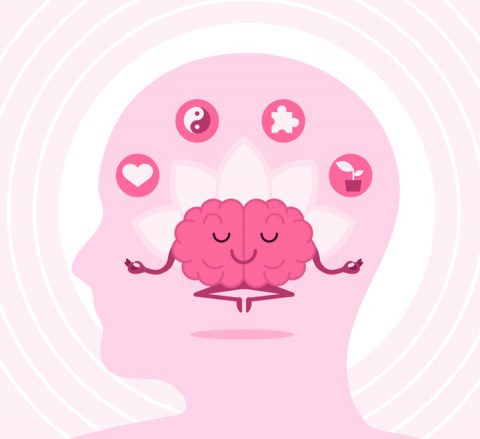 So, with that in mind, it's now time to buckle down, socially distance ourselves and try to stay sane in these uncertain times. In doing so, I've put together some facts to help keep you occupied for five minutes and explain how the benefits of baking will help you stay positive if only for a short while.
Just remember we're all in this together! Stay safe and sending you all much love at this time. Even if you've never baked in your entire life, I encourage you to give it a try.
Good Luck!
Focus – Baking is known to be a therapeutic activity which is terrific for your mental and emotional wellbeing. To bake, you have to focus your mind and be present in the moment. By doing so, you alleviate restlessness by creating structure and routine while following a task and submerging yourself in it. Not only reducing stress but increasing happiness and giving you a sense of purpose.
Creativity – Baking is a creative outlet, and you can make your bakes as flamboyant or straightforward as you please. It's your chance to let loose with colour and sparkle and unleash your inner diva. So whether you paint it with rainbows, slap it with sprinkles or drizzle it in chocolate be sure to have as much fun as you can with it. It's also a great way to get the kids involved and make it a family activity of creativity. The only rules are, there are no rules, so go have fun, fun, fun!
Sense of Achievement – There's nothing better than counting down the last few seconds on the oven before your freshly baked goods escape and envelope your kitchen with their mouth-watering aromas. Once the smell has subsided, you then get to tantalise your taste buds, stimulate your senses and nourish the soul all in one go. Bringing about a blissful, heartwarming feeling finished off with a real sense of achievement.
Connections – Baking brings people together; it forges connections with like-minded people or people who just like food. It's a caring pass time, and everyone benefits from it. Sharing your baked goods with the neighbours, friends or work colleagues is a sure-fire way of building links and interactions with people you may not have known before and you get to enjoy yummy treats together.
So now you know some of the benefits, what are you waiting for?
Go forth, bake and enjoy!
Best wishes
Angie x







I'm here to help inspire you, teach you and extract your hidden talents. I will introduce you to the fun limitless world of baking, cake making & ...