Ooh, don't you love a good biscuit! Well now it's a National Holiday so why don't you whip up a batch of these beautiful melt in the mouth cookies. The fun with shortbread is that they can be cut into any shape, be dressed up in any decoration or lightly dusted to make a simple treat.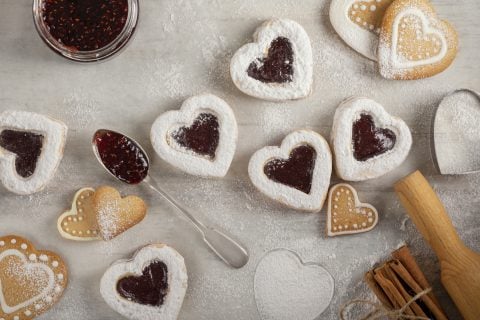 If you do try your hand at making them, they may also come in handy for an upcoming Valentine's Day treat too! All you'll need are a few heart cutters and a little jam.
Other cookie alternatives, you may wish to try adding to the recipe are 'sprinkles' which will add lots of colour, choc chips for chocolatey goodness, apricots or cranberries for a little zing etc. or you could simply use glace icing or pipe them. However, you decorate them, be sure to taste test at the end because that's the best bit.
Here are a few recipes and tutorials to help you rustle up a batch!
Enjoy the day and happy baking! 😊







I'm here to help inspire you, teach you and extract your hidden talents. I will introduce you to the fun limitless world of baking, cake making & ...