I recently made a 100th birthday cake and was looking for a 100th Happy Birthday Cake Topper to enhance, highlight and, add a little sparkle to the petite cake that I was making. So after a bit of searching on the internet, I came across this. It had just the right amount of bling without being too harsh on the purse strings.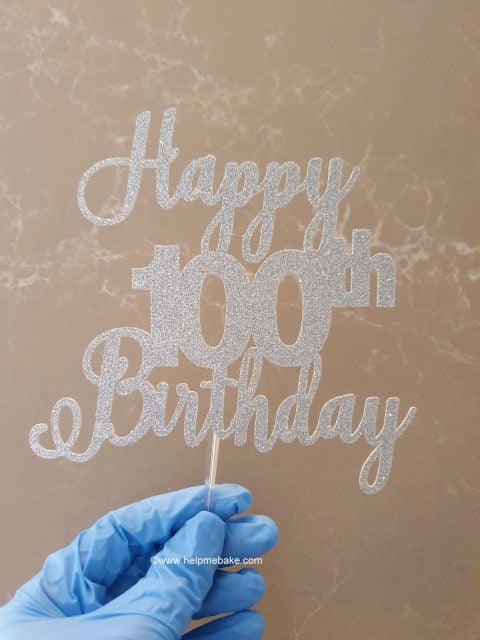 The topper came relatively quickly in the post and arrived in a 'Please do not bend envelope' to prevent any damage in transit.
Dimensions and specifications of the topper are as follows:
Size – Approximately 14.7 cm wide x 14.2 cm high.
Pattern – Silver Glitter Design on the front.
Reverse – White Card.
Insert – Clear Food Safe Stick (approx) over 6 cm in length.
When the topper arrived, it was enclosed in a cellophane wrapper to keep it clean until you need it.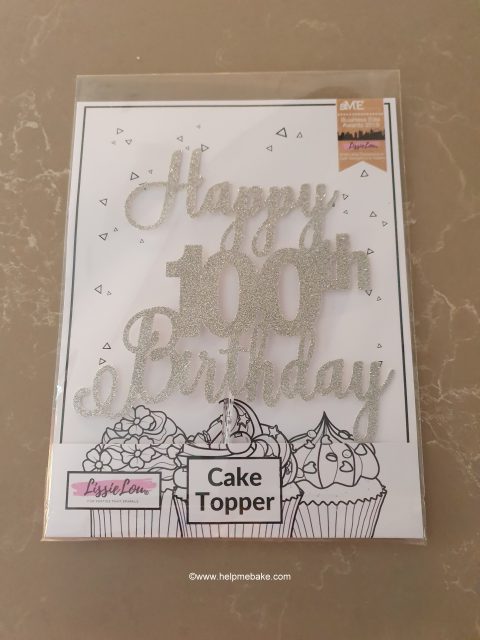 It is kept in place by a little tape that is easily removed and has a lovely message inside from Lissie Lou.
Once removed from the packaging, I wiped the clear food stick with neat alcohol and then inserted the topper into my 7-inch cake. You can see when the light catches it; it adds a lovely element of sparkle to it.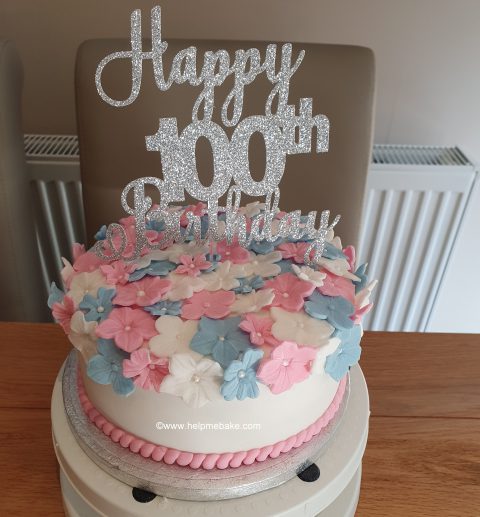 Here's the view from the back.
Product – From a food hygiene point of view, the topper is top-notch and well made as the glitter doesn't flake off so you won't get any transfer on your hands or onto your cake.
Packaging – You can tell by the way the item is packaged and sent that a lot of time, love and effort has gone into the final product so that it looks its best on all the cakes.
Award – As well as creating a high-quality product, they won an award at the 2019 SME Business Awards for Most Outstanding Cake Decorations & Toppers, which is well deserved.
Conclusion: Overall I'm delighted with the product, the time it took to deliver and the effect it had on my cake. I would highly recommend Lissie Lou and have also discovered that they also do stencils too!
Rating:







I'm here to help inspire you, teach you and extract your hidden talents. I will introduce you to the fun limitless world of baking, cake making & ...