I have been searching for some Beauty and the Beast Cupcake Toppers recently and decided on these premium rice paper ones from My Cupcake Toppers. The website has a variety of products available including Edible Icing, Rice Paper and Premium Rice Paper Toppers, all of which can be ordered in sheet form or pre-cut into discs.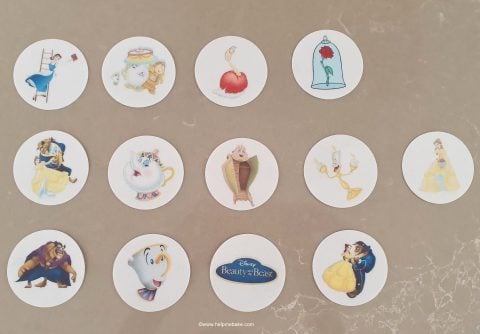 I opted for the 15 x Premium Rice Paper Pre Cut Discs. (I know for all you eagle-eyed readers there are only 13 in this picture, but the other two are pictured below). 😊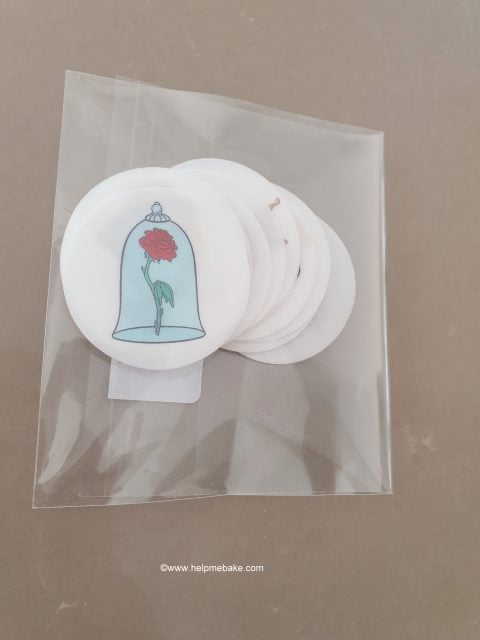 Once ordered they arrived the next day in a sealed cellophane bag in the envelope.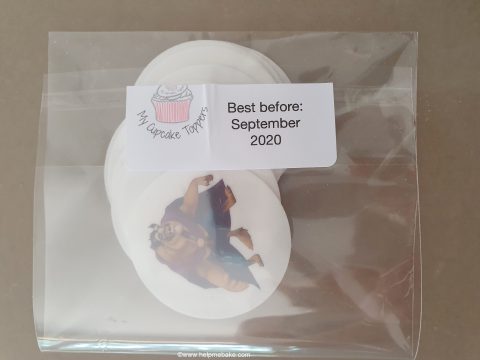 They are clearly labelled and list their best before date. (Thus allowing you to order in advance if needs be and use them at your leisure).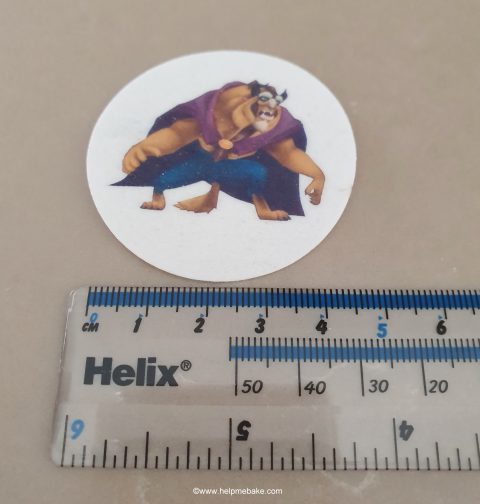 The edible cupcake topper measures 50 mm x 50 mm and is approximately 1 mm in thickness. It also comes with instructions explaining how to use them.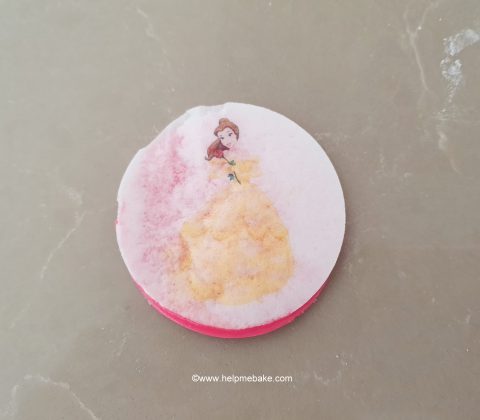 The rice paper toppers can be stuck with either a small amount of water or edible glue. I decided to use extra water on Belle, and as you can see that with too much water, the discs become transparent. (With a light coating of water they would be fine).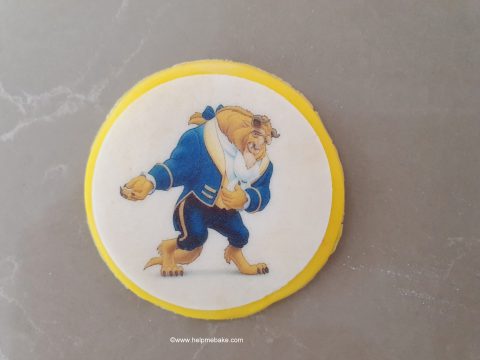 I then tested the Beast topper with glue. I lightly covered the edges with edible glue and stuck it to the fondant icing that I'd roughly cut out: no smearing, no tearing and no transparency.
I then taste tested the topper. Now, I'm not a lover of rice paper; however, I was quite surprised at how nice they were. (Not bitter like some papers have been).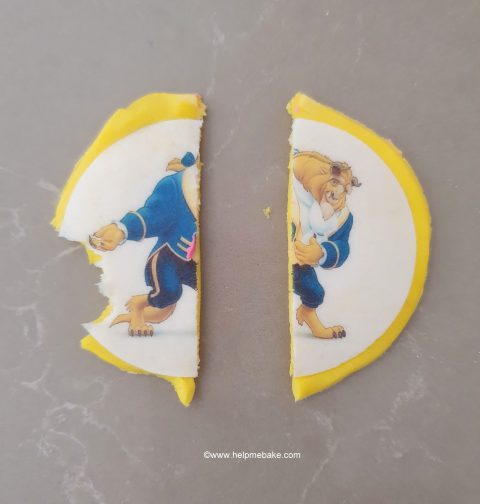 To finish off, I then did the slice test, which was also excellent.
The reason for the purchase of the toppers was so that I could use the rose one on the front of my Beauty and the Beast Cake.
Overall I'm exceptionally pleased with the products and would highly recommend this company.
They have fast turnaround time from order to receipt of your goods.
Excellent customer service.
Anna emails or texts you updates, so you know when your items have been shipped.
They also have rave reviews on Trustpilot.
To order the cupcake toppers or other products, please go to www.mycupcaketoppers.co.uk







I'm here to help inspire you, teach you and extract your hidden talents. I will introduce you to the fun limitless world of baking, cake making & ...