You'll sometimes notice that cupcakes and muffins can go stale rather quickly. Therefore to combat, the problem I've put together a few ways to enhance your bakes and keep them moister and fresher for longer.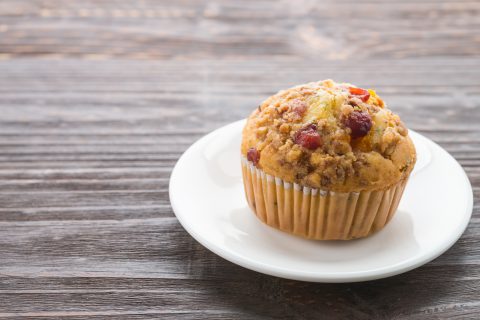 Hand mixing cupcakes – This is sometimes the best method to use as you control how much mixing occurs. The trick is to lightly work the batter until it has combined. By doing so, you prevent the mixture from being overworked, which in turn stops the cakes becoming dense and heavy.
Squashed fruit – By adding elements of fruits such as banana or grated apple to your muffin mix before baking, you will add a touch of moisture allowing the cakes to stay fresher for longer.
Texture – Putting raisins, cranberries, chocolate chips or a sprinkling of nuts into the mix will add texture.
Storing – Storing muffins in a ziplock bag when they have thoroughly cooled will ensure the moisture stays in the cakes.
Icing/Frosting – If you are going to frost or ice your cupcakes/muffins, then be sure to cover the entire top layer. The topping creates a seal and will keep the cakes fresher for longer.







I'm here to help inspire you, teach you and extract your hidden talents. I will introduce you to the fun limitless world of baking, cake making & ...