If you are making a bundt cake and are worried that the cake may not slide out in one go (because you cannot line it), then make sure you do the following steps to allow for a stress-free bake.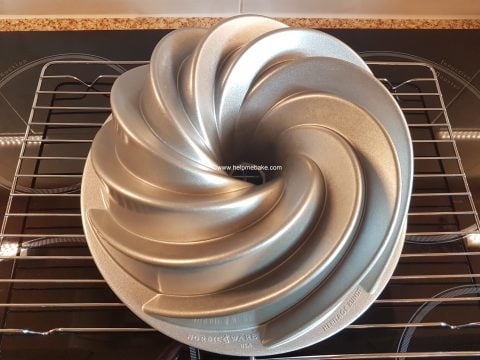 1. Grease the tin/pan thoroughly with a cake release spray or using a pastry brush put melted butter, vegetable oil or shortening into all the crevices of the tin. You then have the following options for coating:-
a) Add a little flour to the greased tin and shake out any excess.
b) If you are making a chocolate cake, then replace the flour and lightly coat the tin with unsweetened cocoa instead.
c) If you are not going to cover your Bundt Cake with drizzle or frosting when it comes out of the oven, then you can coat the greased tin with sugar (instead of the flour or cocoa) this will give you a lovely crispy sugary topping when baked.
Using any of the above methods will allow you to have a quick release when the cake has baked.







I'm here to help inspire you, teach you and extract your hidden talents. I will introduce you to the fun limitless world of baking, cake making & ...