I've been looking at buying some more patterned/embossing moulds recently and came across this design mat. It is from the Katy Sue Range and is their Daisy Design. The mat itself doesn't look that exciting; however, once paired with your icing it will create the most beautiful patterned results.
It comes with a set of instructions on the reverse side to advise you how to use it and you must wash the mat in hot soapy water and then let it air dry before use.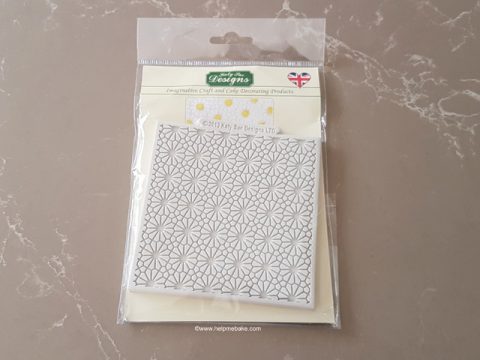 It's made from FDA approved food grade silicone and is approximately 107 mm x 107 mm x 6 mm in size.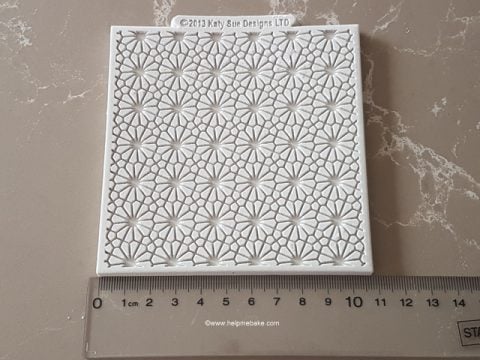 To create the pattern I first rolled out a small piece of icing/fondant onto a dusted surface.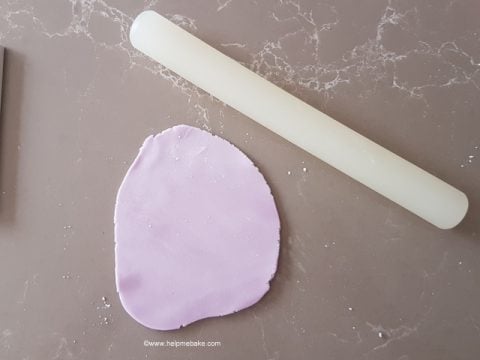 I tried to make it roughly the same size as the design mat.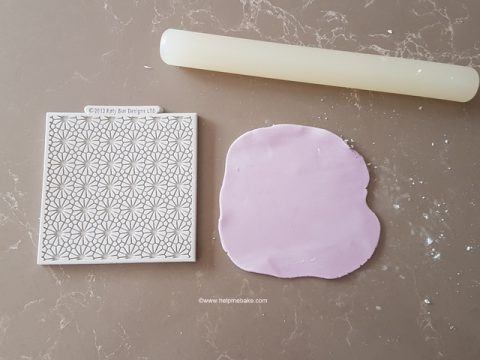 To create the pattern, you place the mat on top of the icing/fondant and then roll over it using a rolling pin; this will imprint the icing/fondant with the design.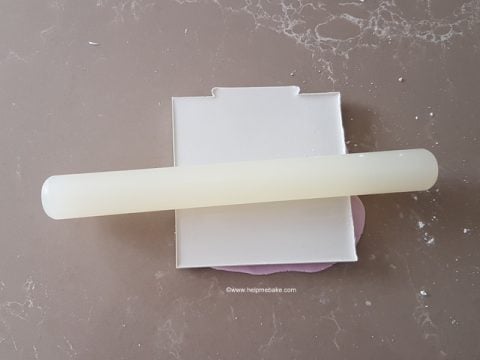 Once you have done this carefully peel the mat away. If you have pressed down hard enough, you should see the pattern transfer onto the icing/fondant.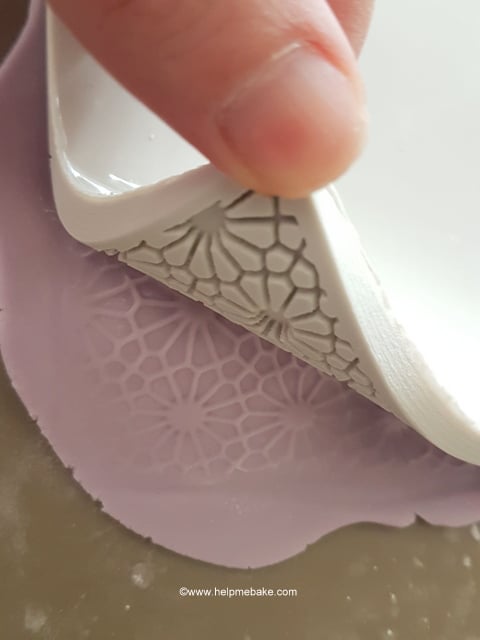 You can then cut it into shapes of your choice.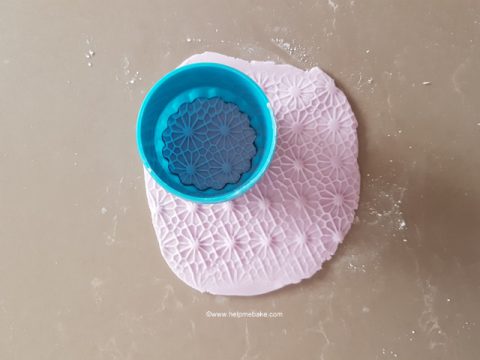 I used pastry cutters in different sizes and edges to show how the pattern looks.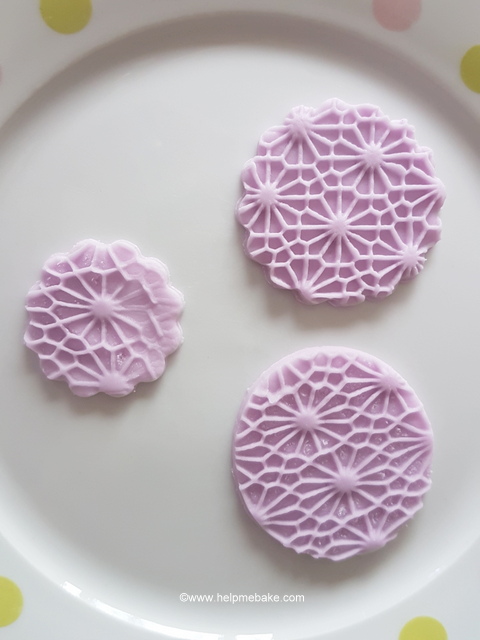 You may also use the mould for marzipan, sugarpaste, chocolate and candy as well as cold porcelain clay and salt dough. Please note that if you do use them for food then you should buy another one if you wish to use it to pattern clay for hygiene reasons.
The size of the mould is great for cupcakes, cookies and could be used to pattern icing that can be used to cut out flowers. It would be great to see it in a larger size when using the pattern on large cakes.
Where to purchase the Daisy Mat
They are extremely easy to use and are good quality, I definitely recommend!







I'm here to help inspire you, teach you and extract your hidden talents. I will introduce you to the fun limitless world of baking, cake making & ...