Here's a quick and easy tutorial showing you how to make your own Marbled Caramel Shortbread. You will need to start by pre-heating the oven.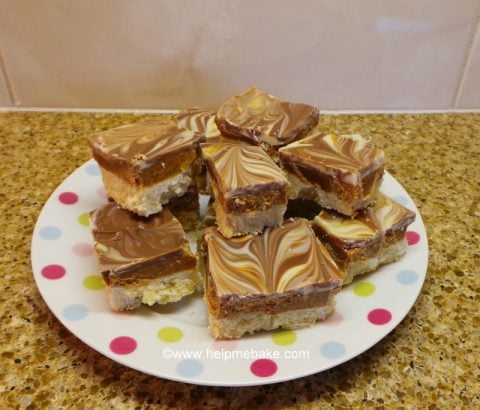 Pre-heat the oven to one of the following:-
180°C – Fan Assisted
190-200°C – Conventional Oven
Gas Mark 4/5
356F
Method: Step 1
BISCUIT BASE INGREDIENTS 
125g/5oz Unsalted Butter
100g/4oz Granulated or Caster Sugar
250g/10oz Plain Flour
Biscuit Method
1. Weigh out the butter and sugar and then cream together using a hand whisk.
2. Then add the flour and mix to a fluffy dough.
3. Press the fluffy dough into a greased swiss roll/rectangular tin and prick with a fork.
4. Bake for approx 20 minutes or until golden in colour.
5. Once baked remove from the oven and leave to cool.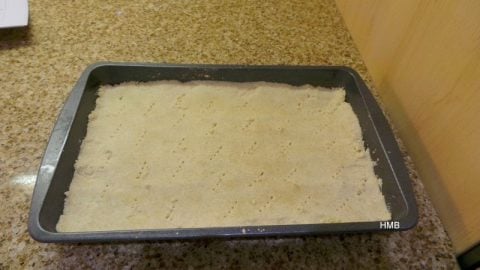 Method: Step 2
CARAMEL FILLING – INGREDIENTS
100g/4oz Butter
10og/4oz Soft Brown Sugar
2 Tablespoons Golden Syrup
397g Can of Condensed Milk
Caramel Method
1. Place all the ingredients into a pan.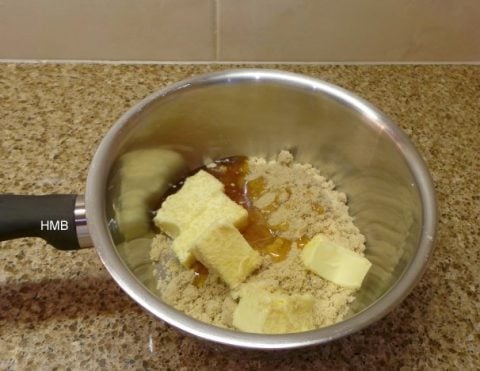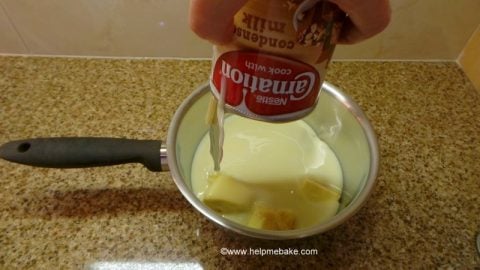 2. Let the sugars dissolve and simmer in a pan for approx 5 mins.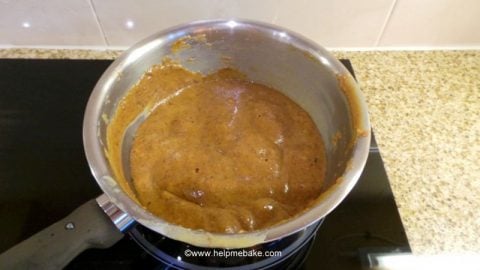 3. Do the drop test to see if the caramel is ready to use. To do this you will need to do the following.
Scoop a blob of caramel out of the pan using a teaspoon and drop it into a sandwich tin of water, if you can push the caramel into a ball and it holds its shape it is ready to take off the heat. If it is stringy and will not yet form a shape then boil for a little longer and repeat the test.
4. Once ready beat with a wooden spoon to thicken slightly.
5. Now carefully pour the caramel filling over your biscuit base in the tin.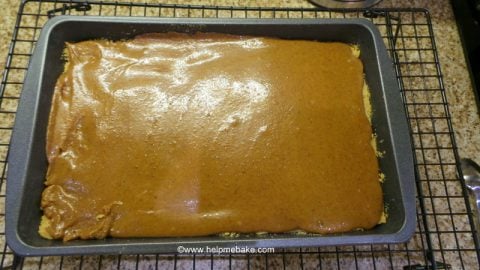 Step 3
CHOCOLATE TOPPING
200g/8oz of Chocolate of your choice Dark/White/Milk or Orange Chocolate
Chocolate Topping Method
1. Break off chunks of chocolate and place them on top of the hot/warm caramel which will cause it to melt.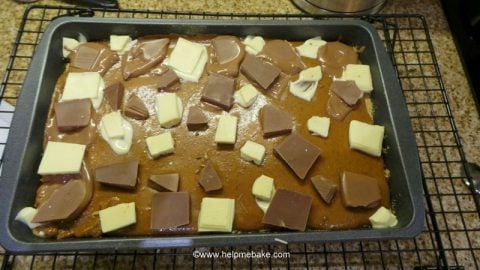 2. Then take a cocktail stick and create a swirl/marble effect by dragging the stick through the chocolate while still wet. Pour on top of the caramel and swirl for marble effect or just place small pieces of chocolate on the warm caramel and it will melt itself.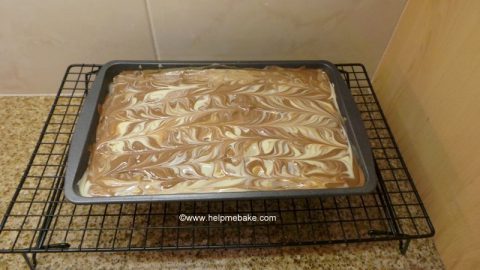 3. Place in the fridge for the chocolate to set.
4. Ensure you bring the finished biscuit back to room temperature before slicing and eating otherwise the caramel will be very hard.







I'm here to help inspire you, teach you and extract your hidden talents. I will introduce you to the fun limitless world of baking, cake making & ...