As we're entering that time of year again and with Stir Up Sunday just around the corner. I thought I would put together a mini tutorial with a small video showing you how to make your own Christmas Cakes.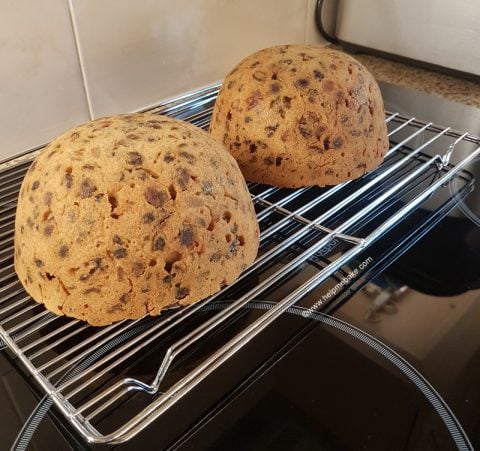 Tip: Pull your butter out of the fridge 30 minutes before starting your cakes to allow it to soften.
This Christmas Cake Mix will make the following sized cakes:-
Cake Sizes and Required Bake Times: –
3 Small Spring Tin – 6 Inch x 1 Inch Cakes – *Bake Approx for 1-2 Hrs
1 Medium 8 Inch x 3 Inch Round/Square Cake – *Bake Approx 3Hrs – 3 and Half Hours
3 Domed Cakes (Two) 1 Litre Bowls and (One) 0.5 Litre Bowl: –
1 Litre Bowl – *Bake Approx 2Hrs 15Mins – 2 Hrs 30 Mins For the 0.5 Litre – *Bake Approx 2 Hours
Preheat your oven to one of the following temperatures: –
130°C Fan Assisted
150° Conventional Oven
Gas Mark 1–2
300F
Ingredients: –
250 Grams Softened Unsalted Butter
250 Grams Soft Brown Sugar (Or Dark Sugar of your choice)
250 Grams Plain Flour (All Purpose Flour for the US)
200 Grams Currants
200 Grams Raisins
200 Grams Sultanas
200 Grams Dried Apricots or Mixed Peel
200 Grams Glace Cherries
200 Grams Ground or Flaked Almonds (or 100 Grams of Each)
Grated Zest of 1 Lemon
Teaspoon of Mixed Spice
6 Medium Eggs (Beaten 1 at a Time)
Brandy (or Alternative Fruit Juice (Apple/Orange) to make soft drop Consistency)
Method:-
Take two bowls.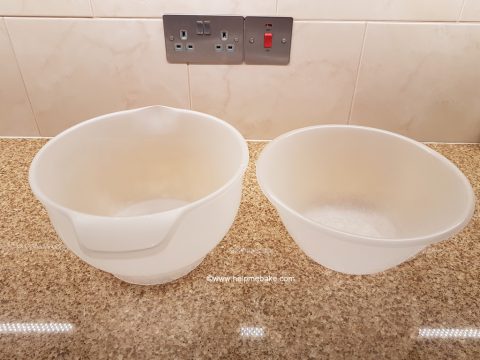 Weigh out the Currants, Raisins, Sultanas, Dried Apricots and place them in Bowl 1.
Then cut up the cherries and put them in there too.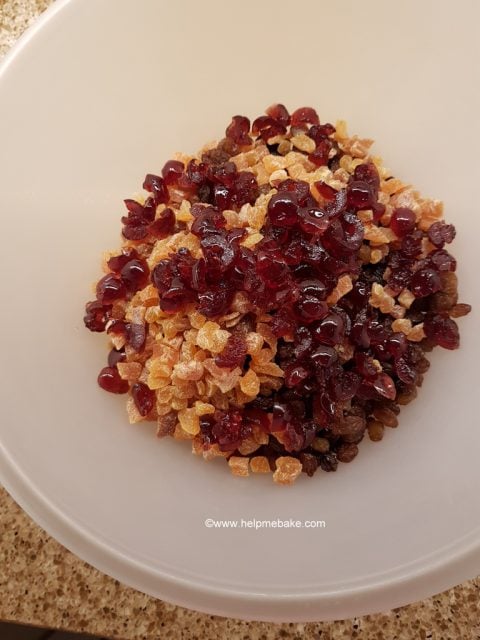 Weigh out the Almonds and add them to Bowl 1.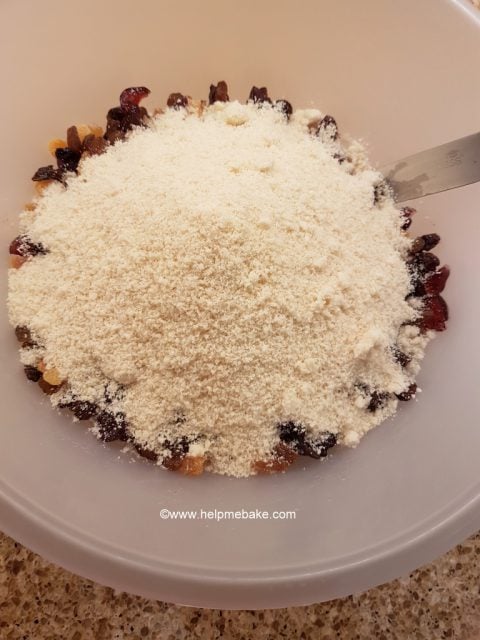 Now weigh the flour and add that.
Grate the lemon and add the zest to Bowl 1.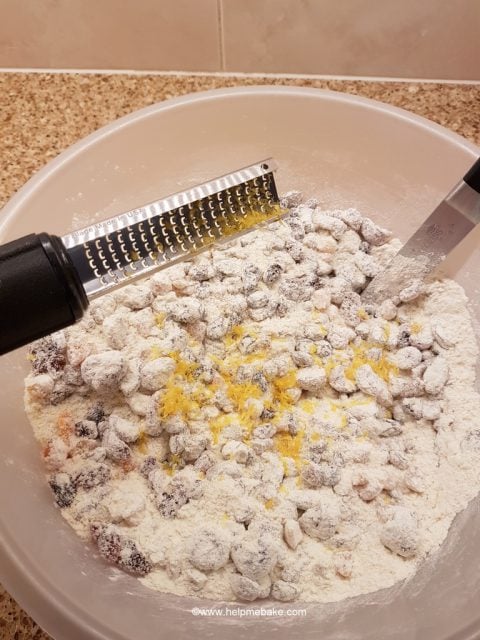 Add the Teaspoon of Mixed Spice.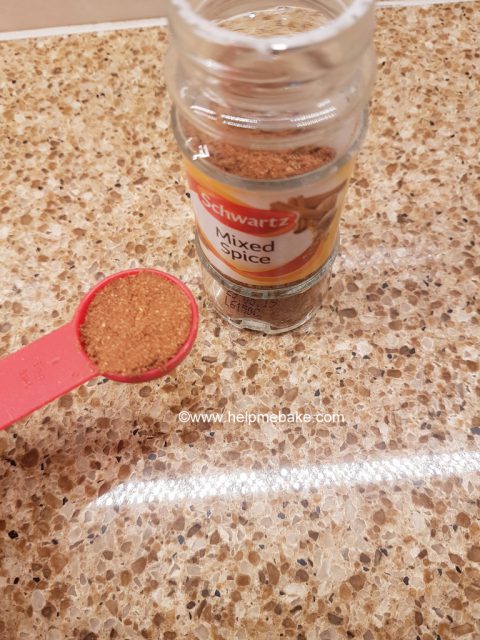 Stir Bowl 1 to coat the fruit and mix the ingredients together.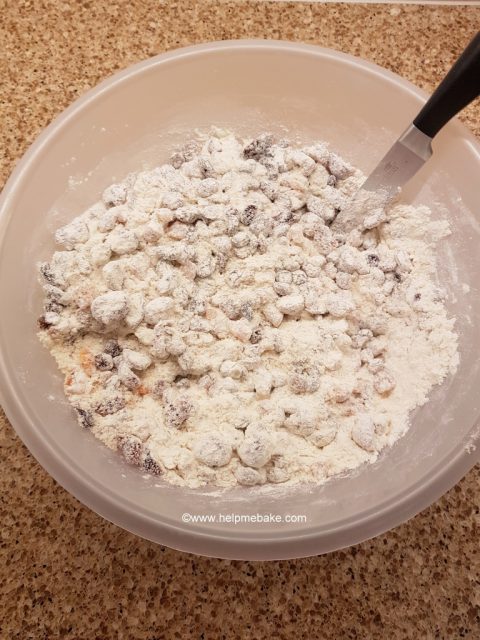 Place Bowl 1 to one side.
Now onto Bowl 2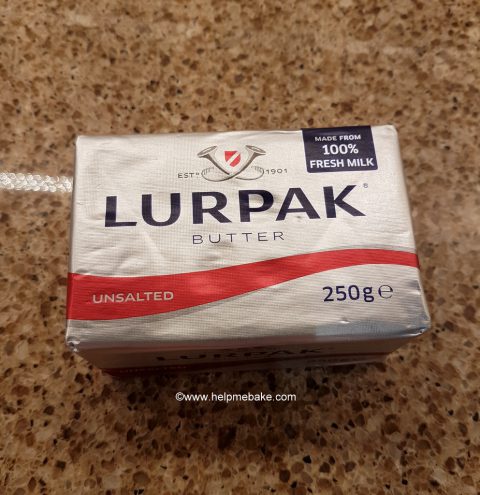 Cut the softened butter into cubes/slices and place it in Bowl 2.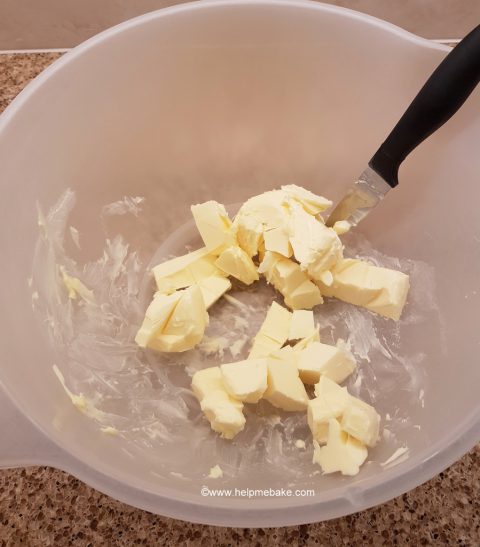 Weigh out the Sugar.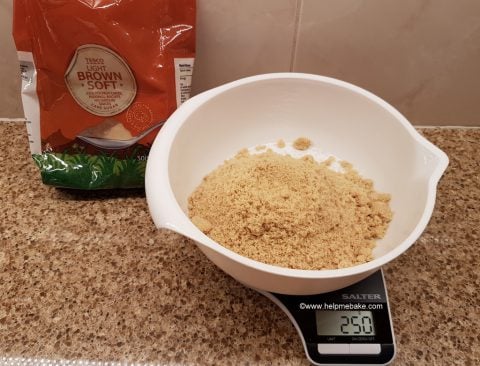 Then place it in the bowl.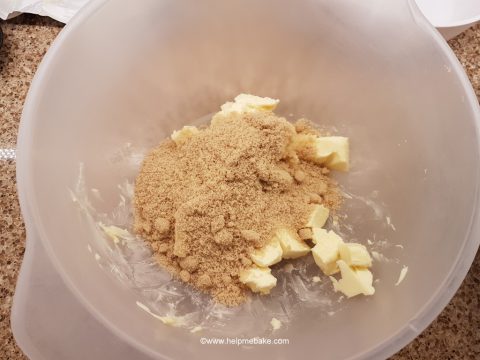 Cream together the butter and sugar with an electric whisk.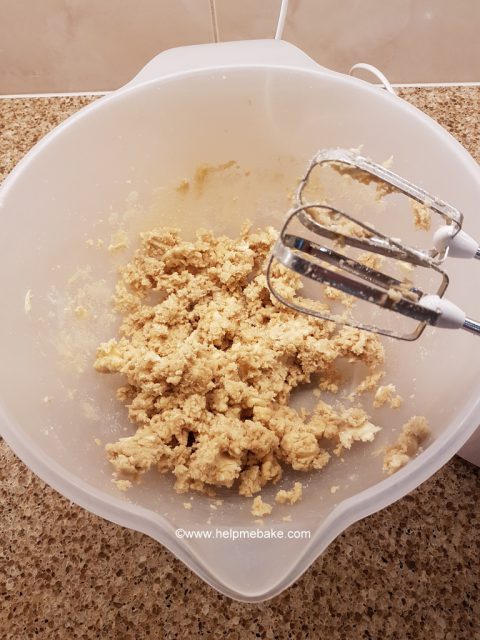 Get a small separate bowl and break your eggs one at a time into that, beat with a fork.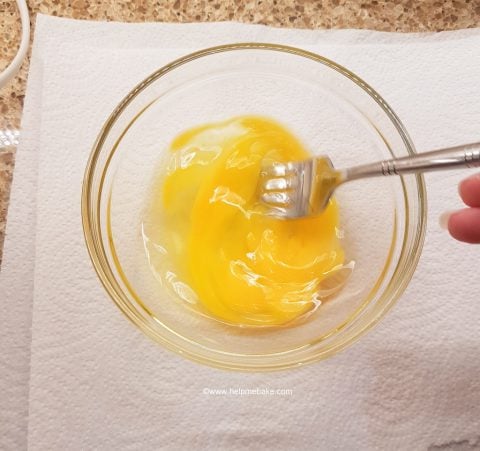 Add each egg to the butter and sugar mix one at a time and whisk together.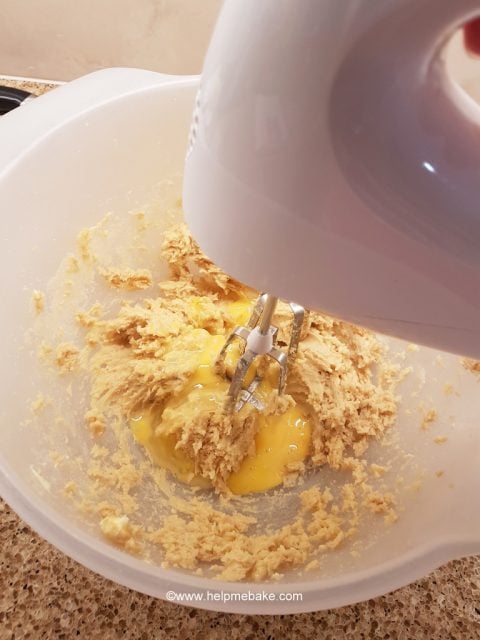 The more you add, the wetter your mix will become.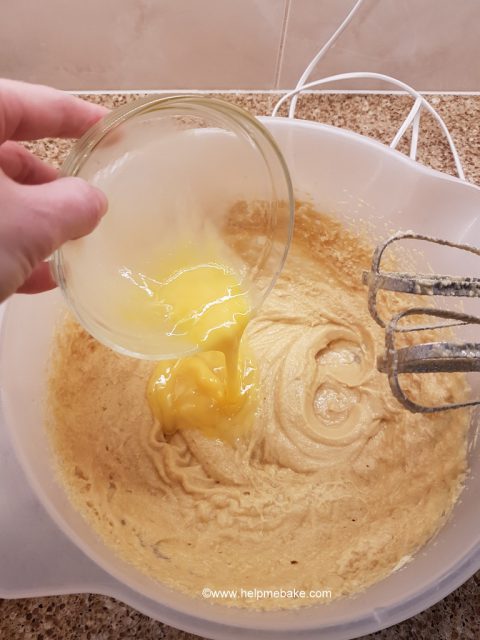 Once all the eggs have been added and mixed into Bowl 2, then add all the contents of Bowl 1 (The Dry Mix) to Bowl 2.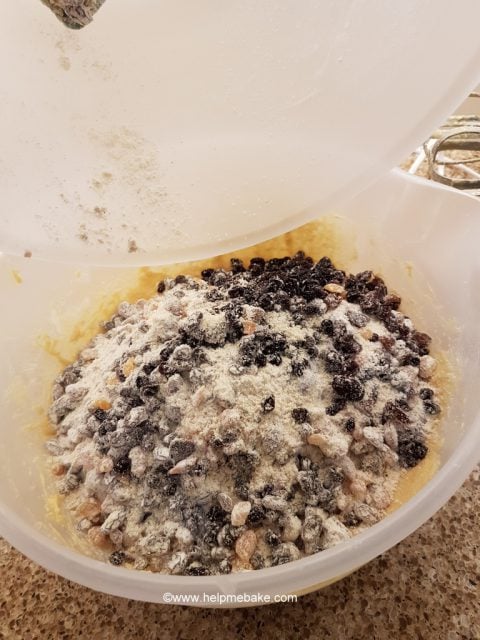 Stir in using a Spatula/Wooden Spoon. Coat the Dry Mix with the Wet Mix.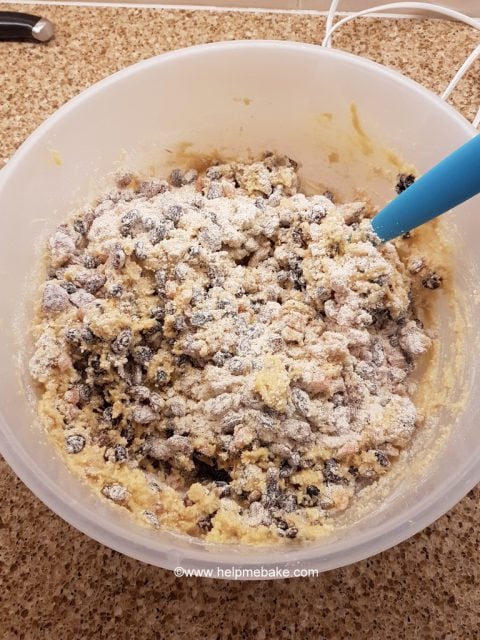 Now add splashes of Brandy (or alternative juice) to the mix and stir in.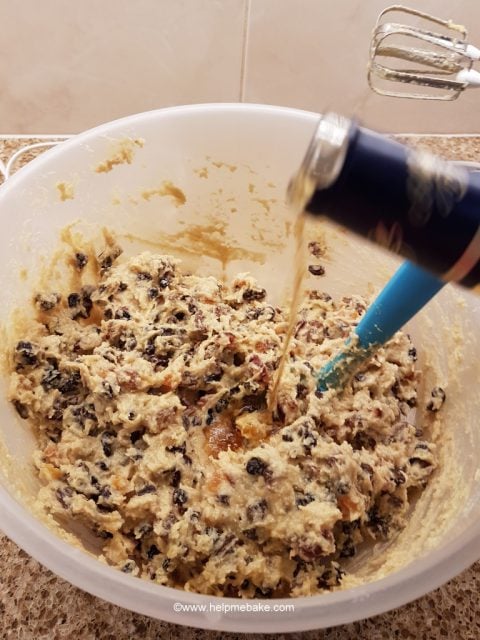 Continue to add and stir the mix until you end up with a soft drop consistency like the video below.
Now make a wish!
Put the mixture into a greased (or lined)  tin of your choice and bake for the *required bake time (see above).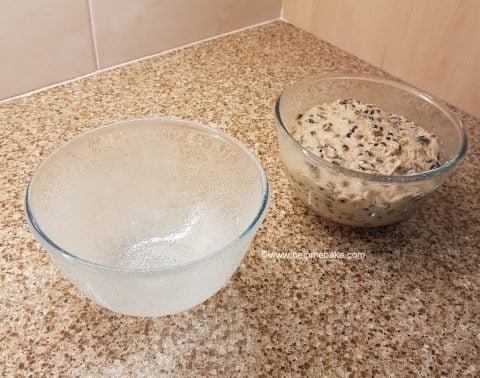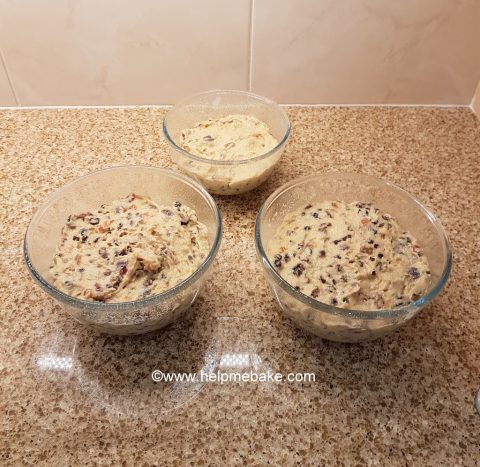 Once baked ensure the skewer comes out clean then place on to a wire rack for approx 10 minutes.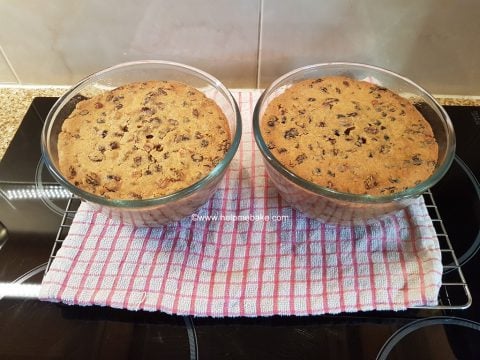 Allowing the cake to shrink away from the edges.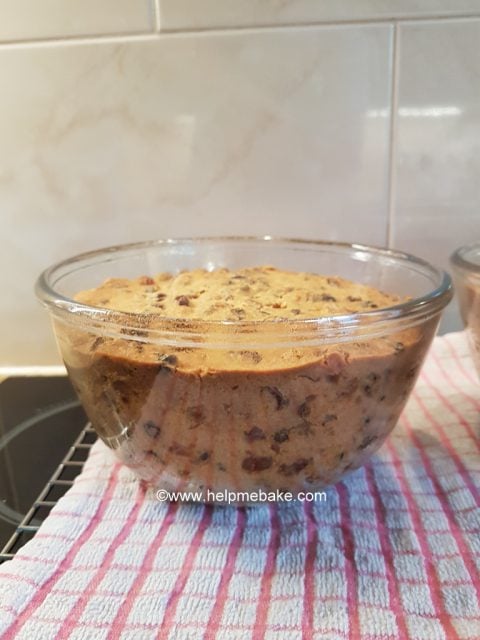 Turn out onto a wire and allow to cool.
Once the cakes have cooled, wrap in greaseproof or baking paper and then cover in clingfilm or place in a container or box. You can then leave them to mature and top every few weeks with a little brandy if you wish. To top with Brandy, poke a few holes in the top of the cake, take a capful of Brandy and pour it on to the top of the cake and let it absorb in.
If you don't wish to top them, they are delicious as they are, so leave them wrapped and keep them in a cool, dry place until you are ready to decorate them.
Tip: Do not cover the cake directly with tin foil as the metallic taste will absorb into the cake. Try to avoid using if possible and stick with baking or greaseproof paper if you can.
Also, see Festive Baking for the smaller cake design and Christmas Cupcakes for alternative ideas.







I'm here to help inspire you, teach you and extract your hidden talents. I will introduce you to the fun limitless world of baking, cake making & ...