This is our last minute attempt at Halloween seeing as we only managed to get the last pumpkin in the store yesterday!
Here's Han hard at work carving, bless her she said we could share the pumpkin because I didn't have one. I would have done, but I bought the last two in the store yesterday, we were then stopped by a Dad and his daughter looking for a last minute one, so rather than let her go without I gave her mine. They were really made up.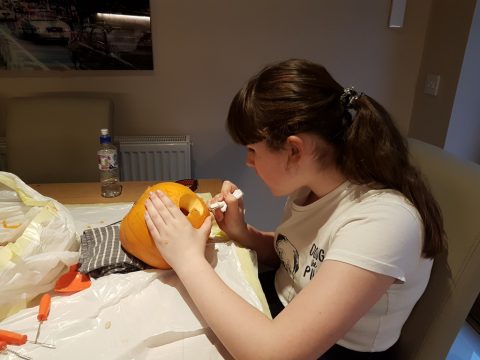 Han's a dab hand at carving and decided on doing it freehand. She loves pulling the insides of the pumpkin out for some reason. 
 This year she made a friendly one which I think is really cute. She put scars and everything all over it to make it a little more Zombiesque.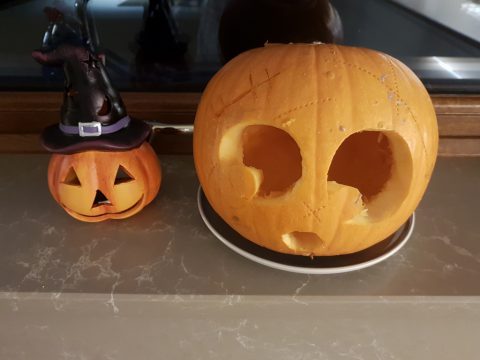 Here's my Blue Peter one….here's one I prepared earlier!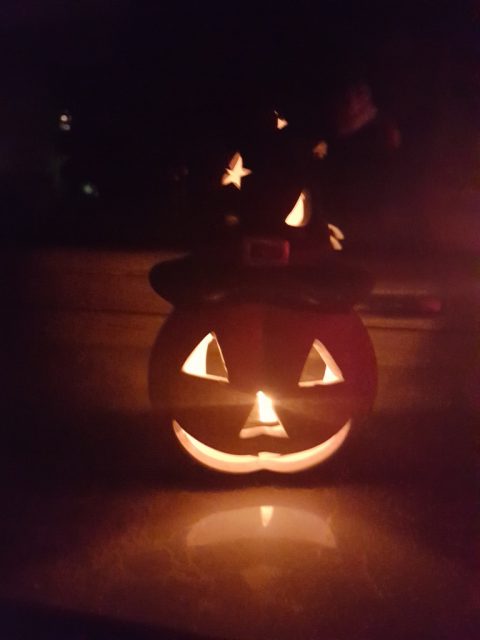 Here they are lit up together…I do love the expression on the pumpkin!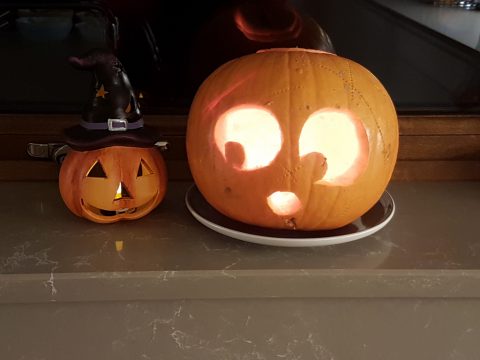 Here's Han's lit up on its own. My pretend tea light didn't work very well and I've no idea where I put the proper ones, so I used a birthday candle to light Han's with.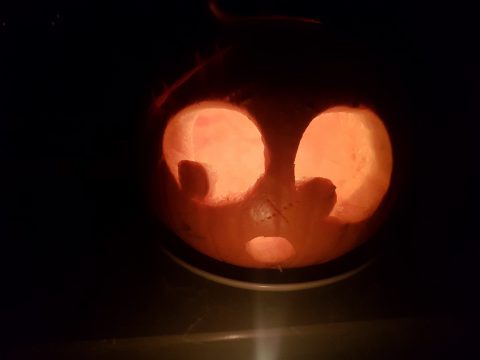 She's now out trick or treating with her friends and has gone as a character from Riverdale. She's excited because I've sprayed her hair red….I've also spent the last half an hour steaming my bathroom floor to get it off! 
 Well as long as she has a good night that's all that matters.
Enjoy yours, stay safe and Happy Halloween!  👻👻👻







I'm here to help inspire you, teach you and extract your hidden talents. I will introduce you to the fun limitless world of baking, cake making & ...