Here is a Cranberry and White Chop Chip Tutorial showing a step by step guide on how to make deliciously fruity choc muffins.
Pre-heat your oven to one of the following temps:
Fan assisted: 180°C
Conventional Oven 190°C- 200°C
Gas Mark 4
Fahrenheit – 356F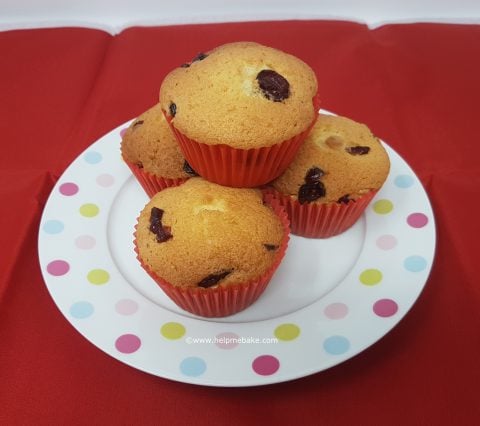 Ingredients: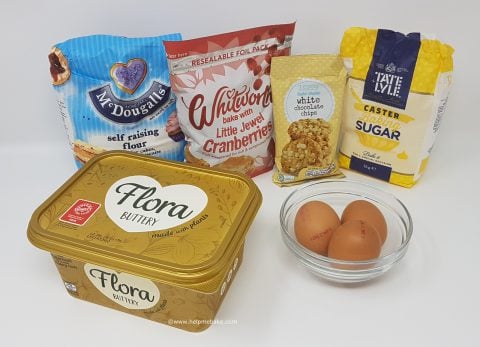 150 grams (3oz) margarine or butter
150 grams (3oz) of caster sugar
3 medium eggs
150 grams (3oz) self-raising flour
100 grams (2oz) cranberries
100 grams (20z) white choc chips
Method: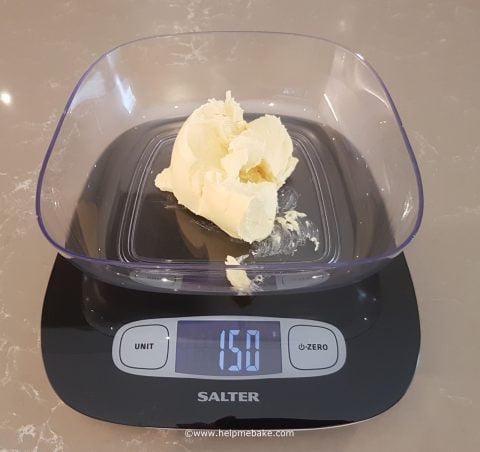 Weigh 150 grams of margarine or butter and place into a mixing bowl.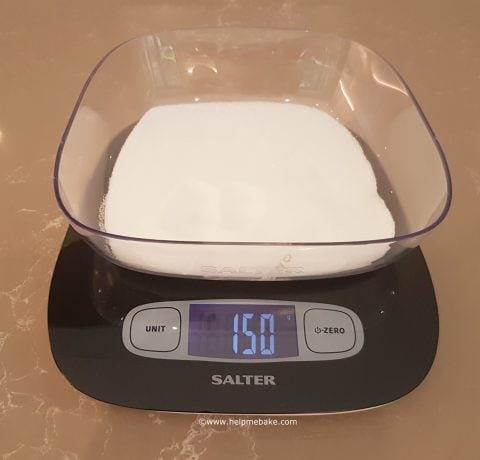 Weigh out the caster sugar and place that into the mixing bowl along with the margarine or butter.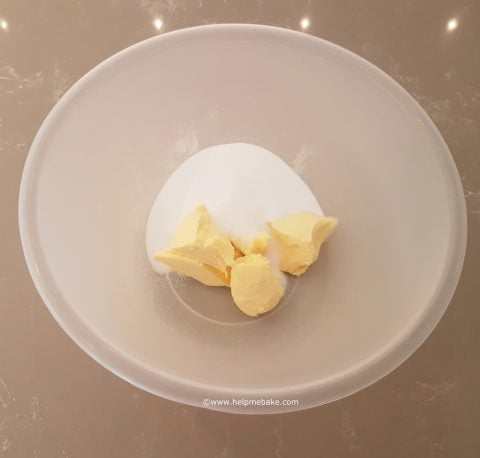 Combine the butter and sugar together using the creaming method, I use an electric whisk to mix them together. Do this until they have turned a pale colour.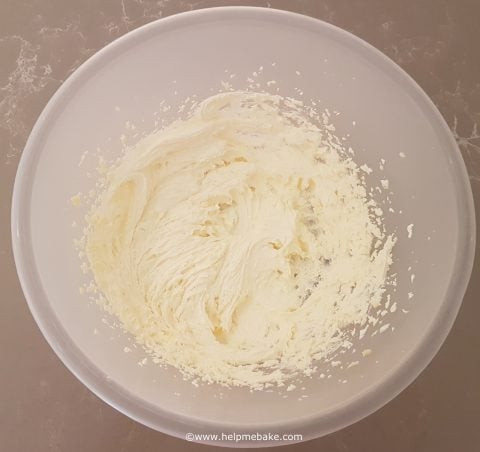 Now break your eggs one by one into a separate bowl.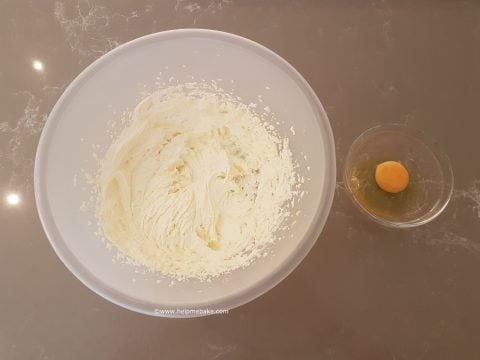 Add them one at a time to the mixture, lightly beating with an electric whisk after each egg.
Once you have added all the eggs your mixture will start to become thicker.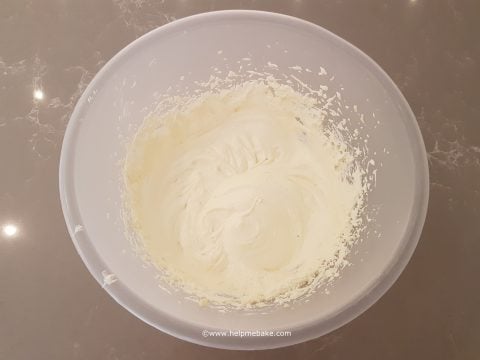 Now weigh out the flour.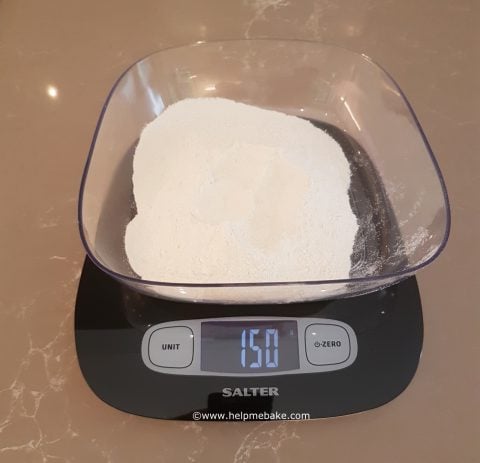 Add this to your wet ingredients.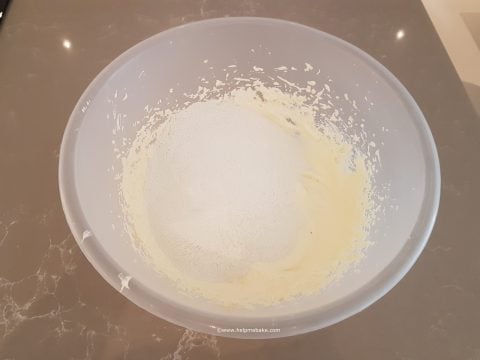 Fold in using a silicone spatula or spoon. This helps to add the wet and dry ingredients together and prevents you looking like Casper the ghost if you stick the whisk directly into the flour and beat.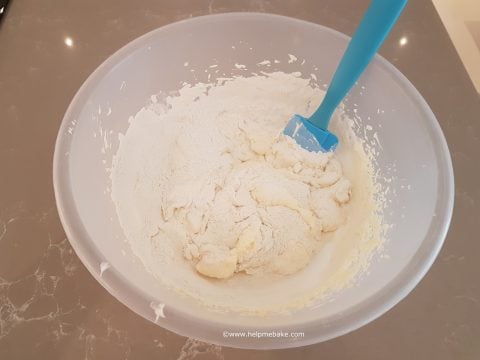 Once you have lightly folded the wet and dry ingredients together, whisk them until they have combined.
Then take an ice cream scoop and fill it half full.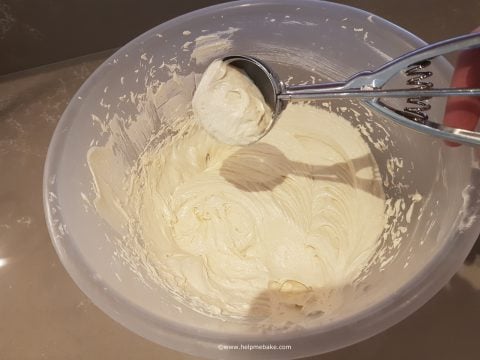 Place this into a cupcake/muffin case. Do this until you have half filled all the cases.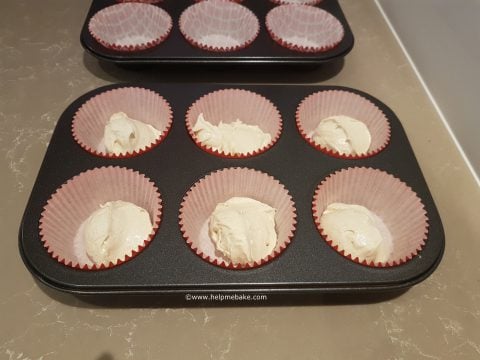 Then sprinkle some of your cranberries into the mixture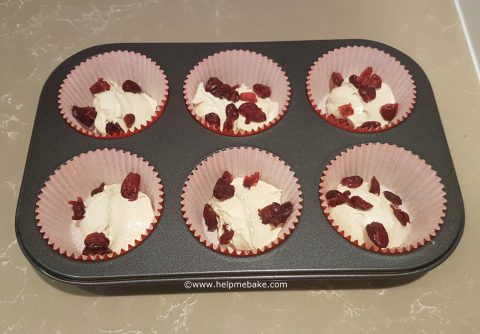 Now add some white choc chips to the mix.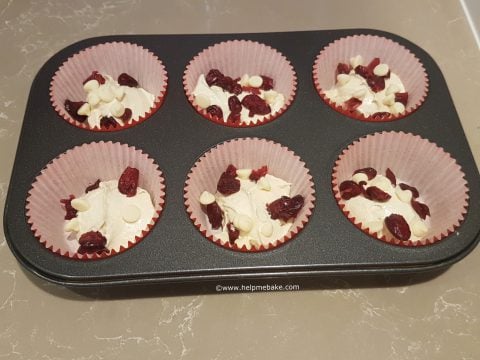 Take another half scoop of mixture and place it on top of your cranberry/white choc chip/cake mix and repeat for each one.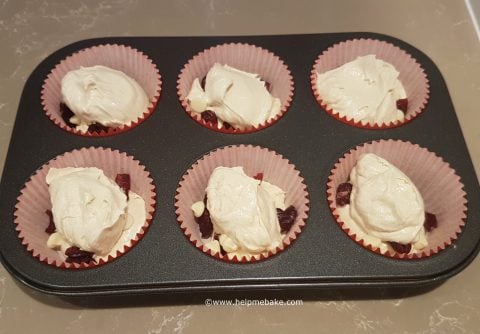 Do this until all your cupcakes/muffin cases have been filled, then add further cranberries and white choc chips to the top layer.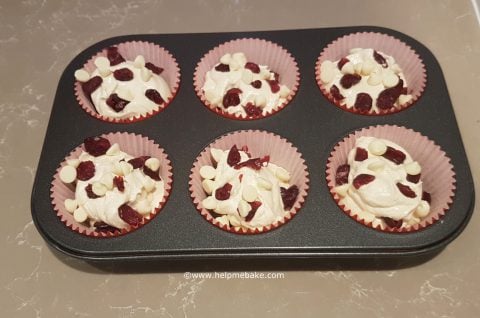 Once filled take the trays and place them on the middle shelf of the oven, bake for approx. 16-19mins or until golden brown.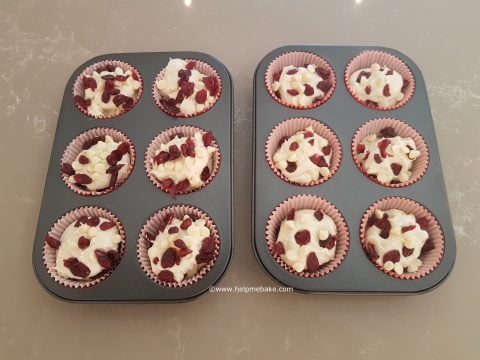 Once baked test with a toothpick and then place on a wire rack to fully cool.
You will notice that the muffins on the left had more mixture in them and spilt over slightly.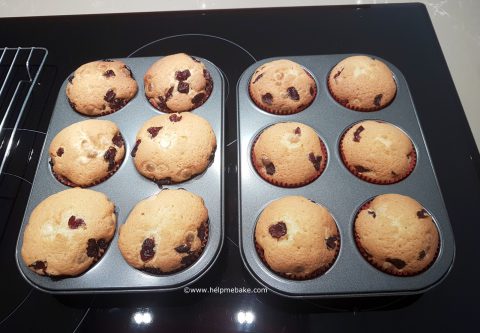 I'm always conscious of adding too much filling and err on the side of caution, however, for this recipe I would suggest that you add the full 100 grams of white choc chips to the mix as some of the choc chips got absorbed into the cakes.
They were delicious but this recipe is definitely more is more so add all the choc chips!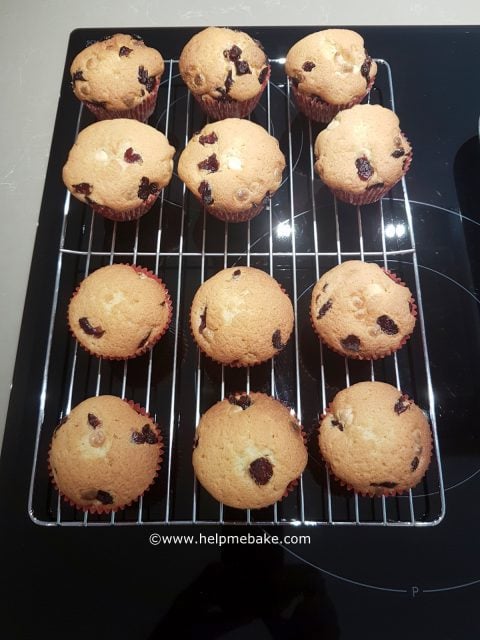 I hope you enjoy them!







I'm here to help inspire you, teach you and extract your hidden talents. I will introduce you to the fun limitless world of baking, cake making & ...