My Dad is due to turn 65 this year and rather than make him a cake that merely represented his age I thought I would create something fitting and fun to help celebrate his birthday!
That's when I came up with Animal!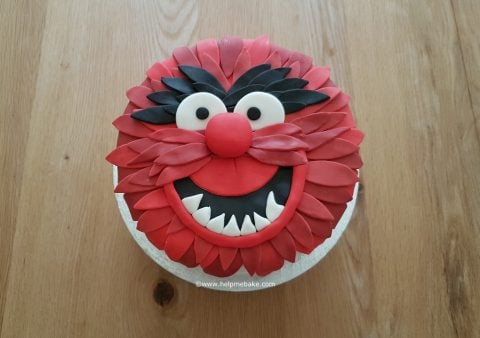 I'm making two cakes this week so in order to help prep in advance, this one is actually a fruit cake.
Once baked and cooled, I covered the fruit cake in marzipan and white icing and then set about the arduous task of cutting the fur which looks like feathers (that was after the three deliveries of every pointed cutter known to man and a mix up with the icing!)
The icing colours I used for the fur are Ruby Red and Poppy Red Renshaws icing.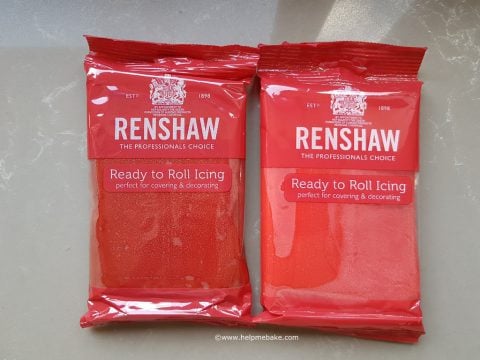 Fur/ Feathers: – In order to create the fur/feather-like shape I used two of the largest cutters from Lindy's pointed oval cutters and a large lily leaf cutter from the Valley Cutter Company.  I randomly placed the feathers in a circular motion to help Animal come alive and then I mixed the two colours together and continued to cut the feathers. When I first placed the icing onto the cake I was concerned that I was making a spiral cake but after continuous cutting and shaping, I finally started to make the face appear. You have to remember to constantly view the cake from the top and build up in layers until you achieve the desired look.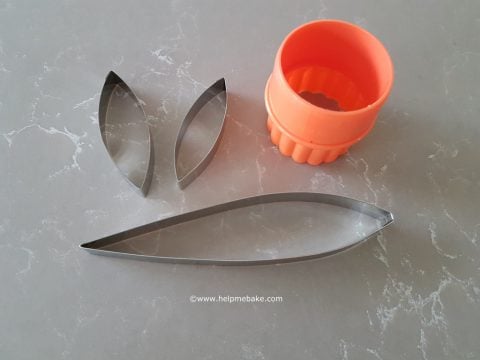 Eyebrows & Eyes: – To create the eyebrows I used the two larger Lindy cutters and fanned them out until they appeared as brows, I then rolled out white icing and using the above circle cutter, cut the icing to form the shape, I then sliced the bottom of the whites off to create a straight line. I rolled up some black icing and flattened it for the pupils.
Mouth & Teeth:- To make the mouth I cut out one large oval and a large circle, I then cut them in half, I scored the red tongue in the middle with a knife and then started to mould the teeth in my hands shaping them as they were made. To finalise the mouth I rolled a slim sausage and edged the teeth with it, finishing off by covering the top edges with a final few fur/feathers.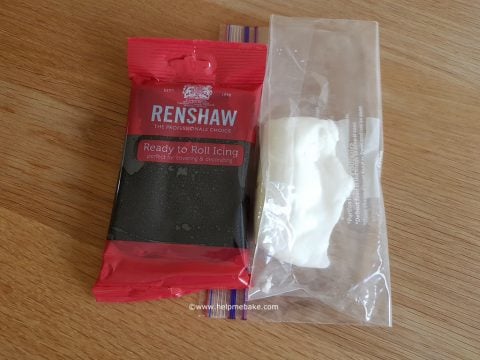 All in all, I'm really pleased with the results of the cake and happy that I persevered, it was a little taxing in the beginning but once the layers were created and the face started to appear the cake took on a life of its own.
The real joy was when I gave it to my Dad who was thrilled with it and says it's my best cake yet!
Happy Birthday pops!







I'm here to help inspire you, teach you and extract your hidden talents. I will introduce you to the fun limitless world of baking, cake making & ...