Here is the latest cake that I made for my daughter's birthday as per her request. The cake itself is a 7-inch chocolate sponge cake that I covered and filled with chocolate fudge icing.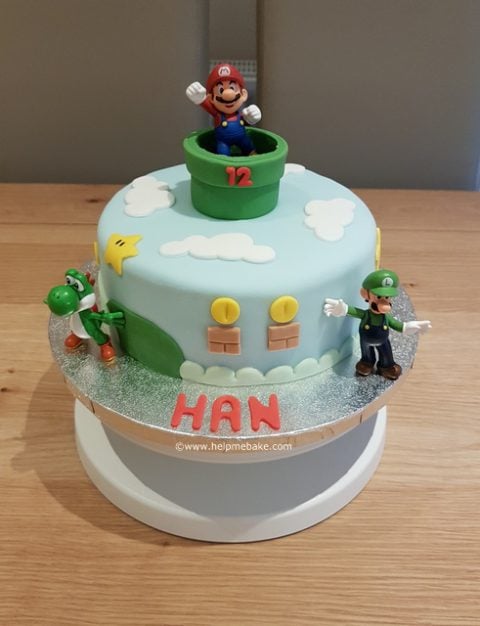 The Super Mario, Luigi and Yoshi figures were bought from a toy store and were pre-washed in hot soapy water, they were then left to air dry before being placed onto the cake.
The icing colours are Renshaws Yellow for the stars and coins, Lincoln Green (the darker green of the two) which I used for the pipe and hills and Poppy Red for the number and name.  The other icing was plain white pre-dyed using Sugarflair dyes, the sky colour is baby blue, the brickwork is chocolate, and the lighter green is party green, these were dyed prior to the cake being made and left to rest for over 24 hours. Extra Black sugarflair dye was then painted onto the stars.
The clouds were made using the FMM cloud cutters, and the figures were stuck to the board using small amounts of icing.
I baked and decorated the cake all in one day with the help of my daughter who made some of the decorations.







I'm here to help inspire you, teach you and extract your hidden talents. I will introduce you to the fun limitless world of baking, cake making & ...