Here is a two-tier fruit cake that I recently made for my mother in laws 70th birthday.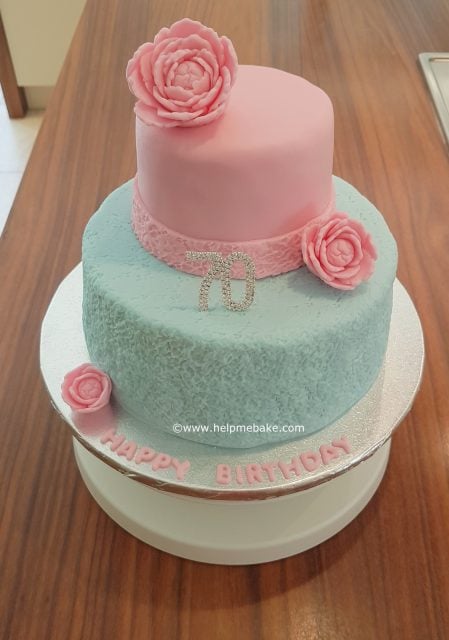 Both tiers were covered in marzipan, I then layered the top tier with Renshaws pink ready to roll icing and the base was then covered in baby blue coloured icing which was pre-dyed the day before with Sugarflair concentrated dye and left to rest.
The pattern in the base tier and the strip for the top tier is the Katy Sue Vintage Rose design mould, and the peony flowers were made using the Easiest Peony cutter ever made by FMM. I did add a little Tylo powder to the icing before making the flowers so that they would harden and hold their shape.







I'm here to help inspire you, teach you and extract your hidden talents. I will introduce you to the fun limitless world of baking, cake making & ...