Here is a 6 inch Easter Bunny Cake that I have made for the Easter celebrations.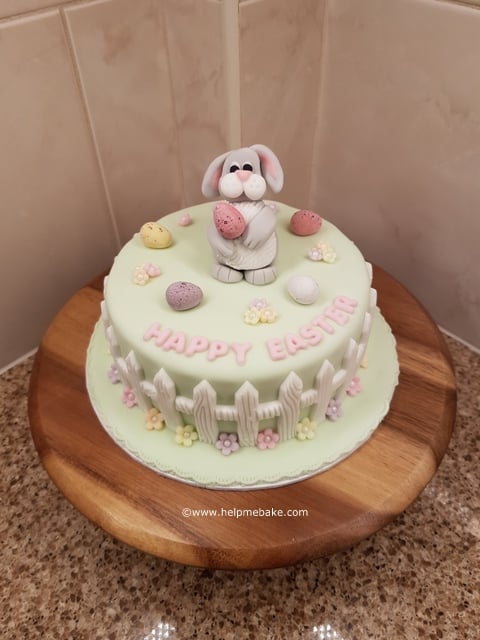 The cake is a Victoria Sponge, covered in pistachio green pre dyed icing, surrounded by a white picket fence. The blossom flowers were pre cut and inserted with white edible dragee balls. The 'Happy Easter' writing was made using a Katy Sue mould and the eggs are Mini Eggs. The bunny rabbit was pre made using white, grey and pink icing.







I'm here to help inspire you, teach you and extract your hidden talents. I will introduce you to the fun limitless world of baking, cake making & ...