Here are the recipe and guide on how to make strawberry milkshake buttercream. This recipe will allow you to fill a 7 inch round cake, or around 6-8 cupcakes depending on how much of the buttercream you use.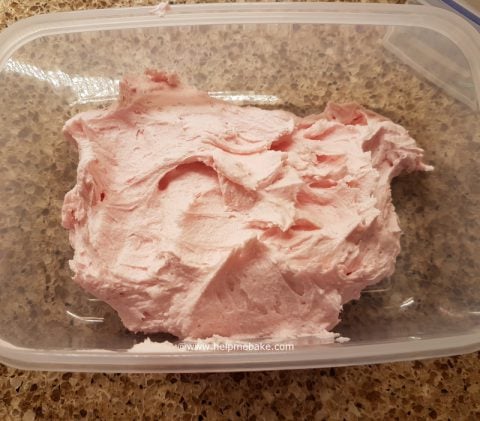 You may wish to double up the recipe if you are trying to cover and fill the cake with the strawberry buttercream.
Tip:- Remove the butter from the fridge 30 minutes before making this buttercream in order for the butter to soften.
Ingredients:
100 grams / 3.5 oz Unsalted Butter (Softened)
165 grams / 6 oz Icing Sugar (Confectioners Sugar USA)
50 grams / 1.7 oz Nesquik Strawberry Milkshake Powder
½ Tablespoon Milk
Then add an additional ½ Teaspoon of Milk to the mix.
Method:







I'm here to help inspire you, teach you and extract your hidden talents. I will introduce you to the fun limitless world of baking, cake making & ...