This is the racing car I recently made for my daughter's birthday.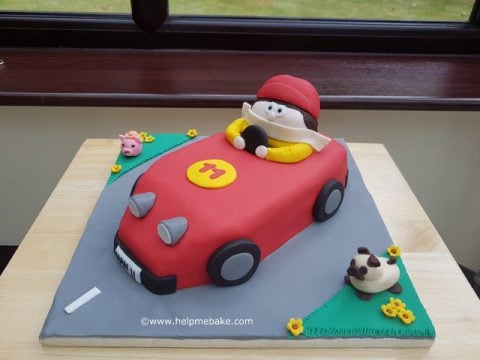 The cake is made from Madeira so that it was easier to carve into shape. I then covered the cake in Renshaws poppy red, black, grey, yellow and lincoln green icing. I pre-dyed the flesh colour for the face using paprika sugarflair dye, and the scarf is made using white icing that was dyed using Wilton's ivory coloured dye. The pig and pug on the cake were pre-made by my daughter, and she requested they be put onto the cake. The registration plate was hand-painted using extra black sugarflair dye.







I'm here to help inspire you, teach you and extract your hidden talents. I will introduce you to the fun limitless world of baking, cake making & ...