Here is a small guide on how to make same sized even level top cupcakes.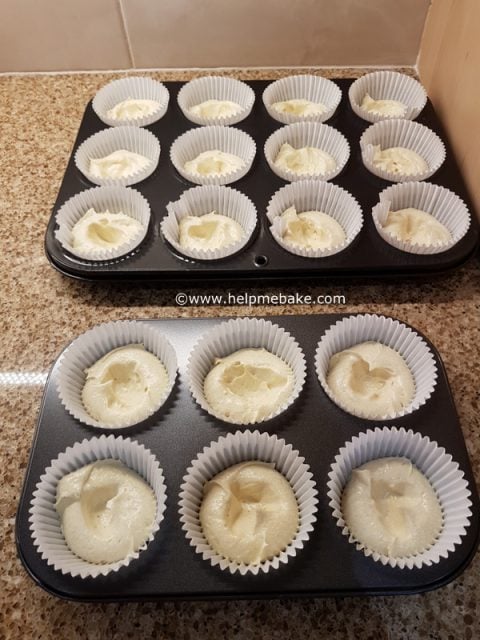 Method:
1. Use an ice cream scoop to measure out your batter thus ensuring that your cupcakes are the same size across the board. I usually add one level scoop of batter to each cupcake case.
2. Only fill your cupcake case ½ to ⅔ full this will allow the batter to spread and bake more evenly.
3. Make a dip or swirl in the centre of your cupcakes before placing them in the oven. You can do this by using the handle end of a teaspoon and swirling it in a circular motion in the middle of your cupcake to make a well or dip.
4. Ensure you have the correct oven temperature and always bake in the centre of the oven.
Causes for peaks on cupcakes are high oven temperatures, too much raising agent included in the recipe, baking too close to other cakes or baking too near the sides of the oven.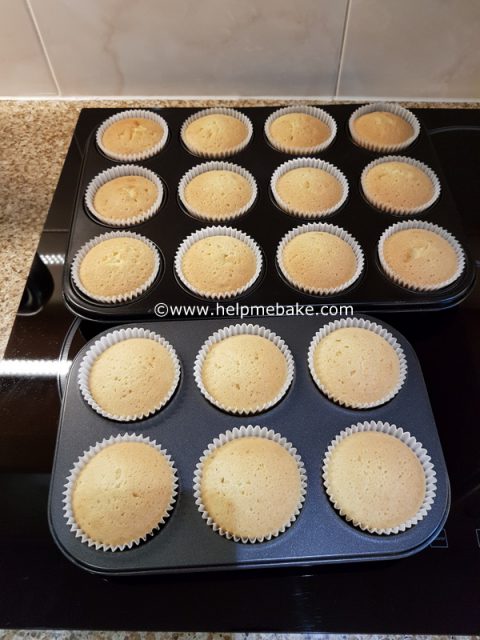 I'm here to help inspire you, teach you and extract your hidden talents. I will introduce you to the fun limitless world of baking, cake making & ...