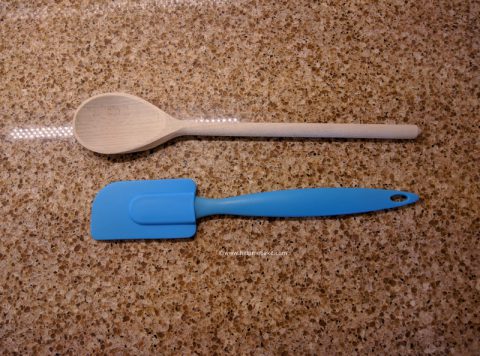 Wooden spoons are sometimes required within a recipe due to their robust nature.
Because they are sturdy, inflexible and do not retain heat they allow more pressure to be added into your mix whilst beating thus assisting with the thickening process overall.
They are the tool of choice when making fudge or sweets as they don't scratch your pan and help distribute heat evenly.
I use both wooden spoons and spatulas when baking depending on what I'm making, however I do know that some people prefer to use spatula's over wooden spoons because they are easier to clean and do not absorb ingredients into them.
Although wood is porous and over time may absorb some of your baking goodies thus leading to cracking, I still find them a great tool to have and they are relatively inexpensive to replace. They also give you your desired results.







I'm here to help inspire you, teach you and extract your hidden talents. I will introduce you to the fun limitless world of baking, cake making & ...