How to make a Banana and Strawberry Fruit smoothie recipe for the summer.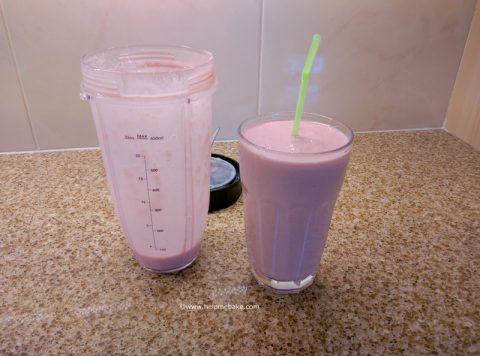 Ingredients:
Natural 0% Fat Yoghurt – (Yogurt for US)
*Fresh or Frozen Strawberries
*Fresh or Frozen Bananas
3 – 4 Tablespoons Milk – Optional**
½ – 1 Tablespoon Honey
You will need a smoothie maker or blender, I make mine using a Nutri Ninja.
WARNING – MAKE SURE if you are using a blender to be extremely CAREFUL with the blades and ensure that if you are blending frozen fruit or Ice your blender or smoothie maker can actually chop it up. I made this mistake with my smoothie to go maker and I obliterated the motor because it couldn't chop frozen fruit! So please check before making.
Method:
1. Place around 200ml yoghurt into your nutri ninja cup.
2. Add a handful of frozen strawberries, I used about 4-5 pieces.
3. Now add a handful of frozen banana, around 4-5 pieces.
4. Add a splash of milk, ** I only add milk to thin the mixture down so depending on how thick you like your smoothie will depend on how much milk you add.
5. Squeeze a tablespoon of honey to your mixture and then seal the lid.
6. Place the cup into your machine and blend for approx 45 -60 seconds.
7. Once blended, drink straight away, or place the lid on your cup and store in the fridge so it's ready when you're on the go.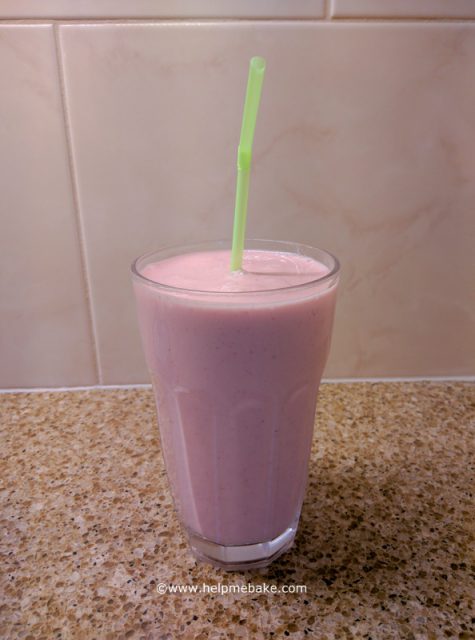 *Using frozen fruit helps keep the smoothie ice cold, if you are using room temperature or chilled fruit then you may wish to add a little ice or place your smoothie in the fridge for about ten minutes before drinking so the temperature drops and it becomes cold.







I'm here to help inspire you, teach you and extract your hidden talents. I will introduce you to the fun limitless world of baking, cake making & ...