Edible sugar balls that are used for multiple decoration purposes. They are slightly hard to the touch, hold their shape and can be easily picked up using your fingers or using a set of cake tweezers.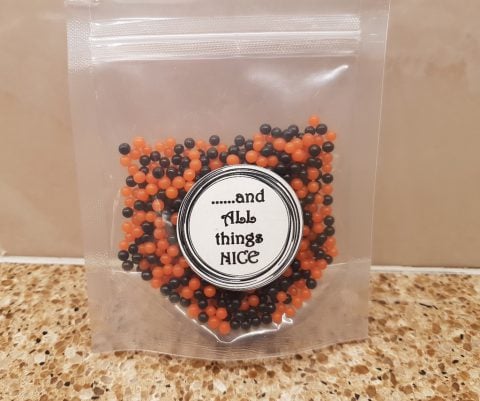 These shiny edible balls are approximately 4mm in size, this pack is a Halloween mix and contains both orange and black sugar balls.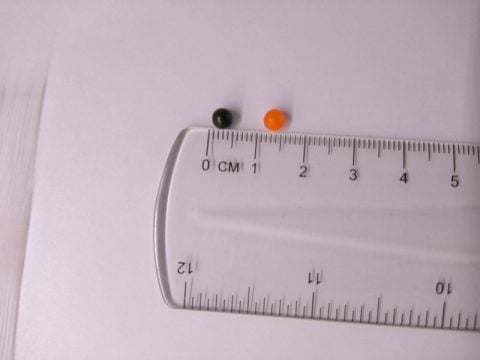 They are also known as pearls or dragees in the USA.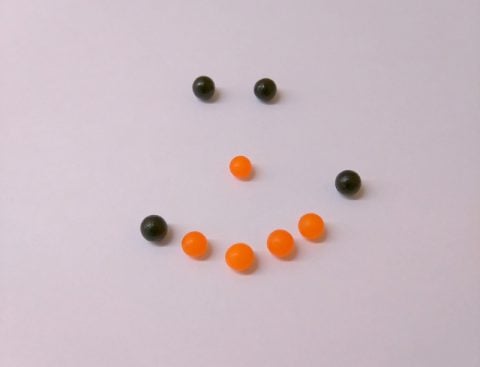 The sugar balls, pearls or dragees can be purchased in lots of colours and have many uses.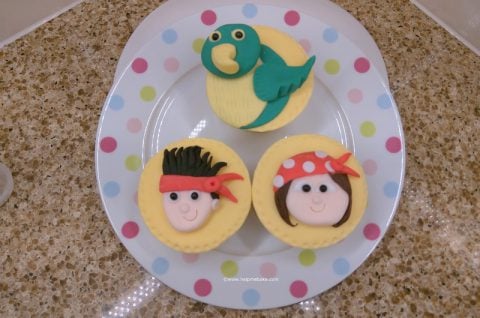 They can be sprinkled over cupcakes, used as part of a border or used as part of faces or models.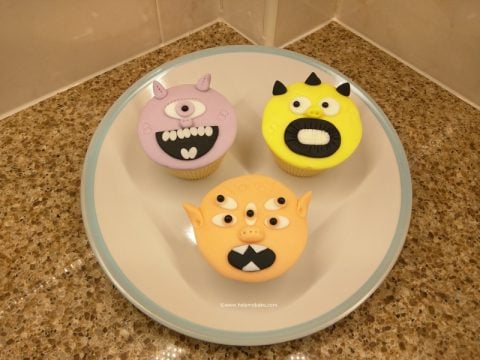 I find these particular balls to be useful as eye pupils when making models or edible toppers. They can be pushed directly into your icing fondant and can be stuck using a little water or edible glue. Being slightly hard to the touch they are easy to hold and add a little definition to the eyes on your faces. Just try not to drop them as they bounce everywhere!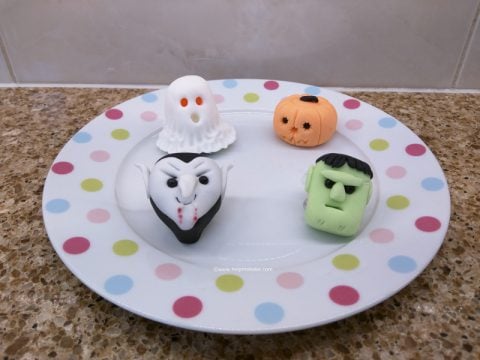 You can see from the above pictures I have used them on my pirate themed cupcakes, the monster cupcakes and they were particularly effective on my Halloween faces, the orange ones added an extra touch of spooky to the ghost and they are now my go-to decoration as they provide great results.
They are simple yet effective decorations and one to add to your baking and cake decorating supplies.







I'm here to help inspire you, teach you and extract your hidden talents. I will introduce you to the fun limitless world of baking, cake making & ...