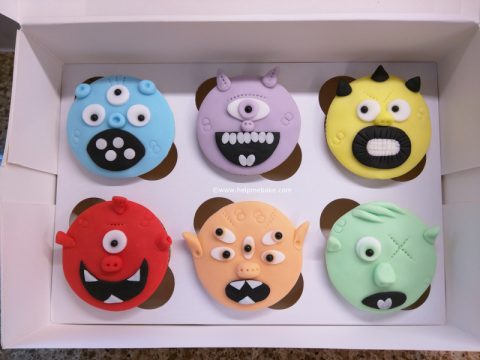 These are the recent alien monster cupcake toppers that I have made.
The sugarflair concentrated dyes I used to make the colours are as follows:
Ice and Baby Blue, Grape, Melon, Tangerine and Party Green. The red, white and black are Poppy Red, Black and White Decor Icing by Renshaws.
All you need to recreate these monster treats are:
Circular, square and oval plunge cutters, a pme wheel, black pearls and a little imagination, the results are simply endless. You could try these with the children and see what monster mayhem you all come up with.
Here are some other cupcake ideas:







I'm here to help inspire you, teach you and extract your hidden talents. I will introduce you to the fun limitless world of baking, cake making & ...